The Paxful exchange was founded in 2015 by Artur Schaback and Ray Youssef. The exchange is based in Wilmington, Delaware. 
This exchange is a person to person sell and buy exchange that allows people from all over the world to trade currency for bitcoin. The only jurisdiction where the exchange cannot operate is the state of New York since they don't have the required Bit-license. 
Our Verdict: This exchange has a lot to offer the seasoned trader, but we wouldn't recommend it to the beginner who needs the protection of a true crypto exchange in order to avoid the hundreds of coin scammers online. This is a peer to peer exchange, which means the exchange itself simply works as a middleman. If you're an experienced trader and confident in your ability to sniff out a scam, then this exchange features reasonable fees. However, if you dabble in altcoins, you may also be disappointed in the fact that this platform trades in bitcoin only.
Continue reading to learn more about what Paxful has to offer.
Overview
Paxful is a peer to peer exchange that has a solid rep in the industry. However, the risk for potential fraud is still strong, just like what you can expect with any other type of peer to peer exchange.
While the exchange isn't focused on a specific country or region, some countries such as China or the U.S., are highlighted on their homepage in the section devoted to how to buy cryptocurrency. 
Signing up for a new account is simple and can be done in a couple of different ways. The first is the automatic option, once a user provides an email during the checkout process, or it can be accomplished by directly filling out the appropriate forms found on their site.
 Aside from confirming your email account, the user will also be asked some security questions. 
The exchange appears to have a smoother sign up process compared to their main competitor LocalBitcoins. But is the process secure? 
You can click here to read more about cryptocurrency exchange security options in our guide to crypto exchanges. 
Account Verification
In terms of account verification, a user will need to activate SMS notifications and verify their phone number. They can also choose to be notified of account activity via email only, with only critical alerts texted to their cell. 
A notification sent to an email isn't encrypted. Passwords are assigned to automatic accounts when the user registers during checkout. 
Selling Coins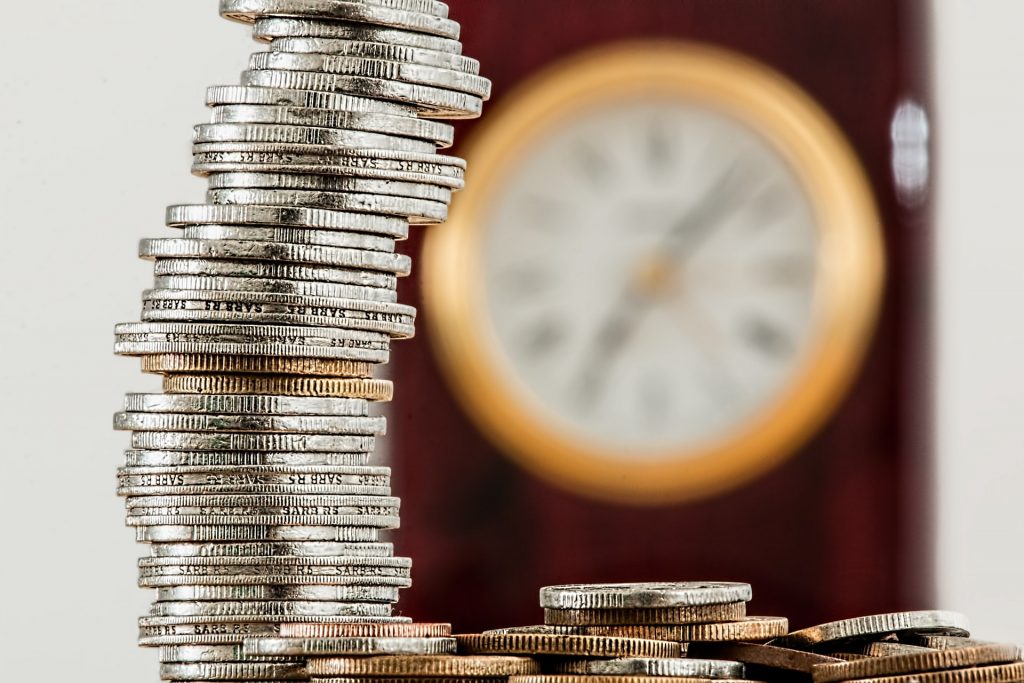 The site has a minimum of 0.001 bitcoin selling or buying options, regardless of the user's verification level. The site will also charge you a one percent fee to sell, which will automatically be taken out of your wallet and sent to escrow in addition to the amount that was purchased during a trade. 
This exchange allows users to rate their experiences working and trading with other users. Once a person has reached fifty trades with more than twenty different users, he or she is then able to apply to become verified, but only if they have a high response rating and a success score over thirty percent. Unfortunately, this feature is only available to Europeans, Australians, Canadians, and Americans. The Paxful verification process can take up to seven business days and the requirements seem to continue to change since the exchange first launched. 
Buying
Users can pay using a wide variety of methods that include cash deposits, gift cards, debit cards, credit cards, and wire transfers.
While the exchange allows users to purchase using any currency, they can only sell bitcoin. There are no buyer fees. 
Beginner-Friendly
The user interface is easy to navigate and has an intuitive feel to it. The user menu has a minimalistic design. 
The site's help section includes an FAQ section and a twenty-four hour, seven days a week live chat feature that allows users to instantly speak with an exchange employee. This is a huge plus for any seller or trader, especially beginners. Paxful seems to understand that buying and trading crypto is very time sensitive, unlike exchanges such as Coinmama, which only offers email customer support. 
There is also a support forum available, which allows buyers and sellers to interact with other members. The forum is usually active at all hours and it can be a helpful and informative resource for beginners. 
Security
This exchange suggests users set up a two-factor authentication process using Google Authenticator. SMS and Authy verification can be enabled in order to add more protection to your account. 
As we briefly touched on earlier, when you trade coins it's sent to escrow and will be released manually by the seller once payment has been confirmed and received. The exchange is partnered with BitGo which secures its hot wallet via multi-sig. 
Currently, there have been no reports that Paxful has ever been hacked. 
What Paxful has to Offer
There is plenty of competition online to be the best new P2P exchange and from the looks of it, Paxful is totally on their game.
This exchange offers a wide variety of payment options to choose from, while competing exchanges usually have a very limited set of options that often don't include credit cards.
Their low fees are also a huge incentive to traders and investors on a tight budget. While the one percent fee for sellers does seem somewhat on the high end of the fee scale, you'll still have the option of raising your selling fee to easily compensate for this one percent charge. Additionally, the crypto transfer fees are covered by the buyer, so it's another expense you won't have to worry about.
Another plus for traders is the escrow process. Just like other types of peer to peer exchanges, this exchange will hold onto the coins until the payment has been confirmed. This is a nice safety feature that helps to prevent scammers from stealing your coins. However, there is still the risk of a chargeback later down the line.
Anonymity is important to some traders and investors. Because of how this P2P operates, members can remain fully anonymous. However, the credit card payment options and bank transfers cannot be anonymous for obvious reasons.
The exchange offers a free wallet, a feature which is common among other major exchanges. This wallet will automatically be created at the time of sign up. You'll use this wallet to receive and send coins.
If you're a trader that wants to remain connected to your exchange, monitoring your trades around the clock, Paxful is an exchange that makes the entire process easier with the use of their mobile app. Their mobile app is compatible with both iOS and Android devices. The app can be used to sell and buy coin, monitor trades, and use your wallet. You can also take advantage of the chat option to communicate with other sellers.
Are There Any Drawbacks?
While the seller doesn't have to worry about transfer fees, the buyer will. Additionally, payment fees can be higher than average because the sellers are the ones who set the prices. In some instances, the seller can set a higher price for exotic payment options such as gift card payments. So, if you plan on paying for your bitcoin in gift cards, you can expect to overpay.
The risk for fraud is also there. As we mentioned earlier, despite the fact that the site has an escrow period in which the exchange holds on to your coins until the payment has been verified, the buyer can do a chargeback and claim they didn't authorize the payment. This means they can take your coin and keep their money. So what type of penalty is involved with this scam? The buyer will be banned from the site, but your coins will be long gone.
Another downside from some buyers and sellers is the limited currency traded. If you're an altcoin fan, obviously you'll want to look elsewhere since this exchange only deals in bitcoin. However, there is also an option to pay for bitcoin in Ethereum, which is a start.
Pros
No fees for buyers
No trade limits
Wide range of payment options

 

Live chat customer support
Cons
Only trades in bitcoin

 

Trades are between private sellers the exchange only acts as a middleman.
Risk of fraud
High fee for sellers
Paxful Conclusion and Rating
Crypto Vetter.com Product Rating: (4.5/5)
Paxful is an exchange that allows you to interact with other crypto traders interested in buying or selling coins. However, since this exchange only deals in person to person trades it can leave some buyers and sellers vulnerable to scams and theft. Because of this, we recommend only trading with someone who has an excellent trade record. You can view a seller's or buyer's trade record before you commit to a trade. 
For many, the simple interface, buying and selling process, live chat, and member's forum are all huge incentives to sign up with an exchange that adds a more personal touch to trades. We gave this exchange a rating of four and a half out of five stars. 
Checkout Paxful Here!
Summary
Reviewer
Review Date
Reviewed Item
Paxful Cryptocurrency Exchange
Author Rating