The Binance crypto exchange is a relatively new exchange and one that's considered an up and comer to keep an eye on. This exchange primarily focuses on coin to coin trading. Thanks to their low trading fees and impressive coin offerings, this platform has begun to gain popularity in the crypto community. 
While the exchange is relatively new, it's currently being promoted as a good alternative to the Hitbtc exchange. 
So, does this exchange really have what it takes to compete with major cryptocurrency exchanges, or will they simply fade away like so many exchanges that pop up each year? 
Our Verdict: This is a cryptocurrency exchange that mainly focuses on the Chinese market. It doesn't accept fiat money deposits, which can be a major drawback for some traders. However, the amount of coins they trade in is rather high and continues to grow almost daily. Yet there are other, better exchanges that offer more variety. The biggest problem some traders have with this exchange, aside from its confusing interface, is that it's still a very new exchange and hasn't really been around long enough to prove it has what it takes as a crypto exchange that can provide the type of trading experience users of all skill levels are looking for. Considering the interface is less than intuitive, we would only recommend this exchange to experienced traders.
Continue reading to learn more about this newer exchange and what it has to offer in terms of user experience, fees, and crypto options.
Exchange Overview
Changpeng Zhao, Binance's CEO, has quite an impressive resume, including years of experience in the field. In the past, he was also the head of development at Blockchain, and CTO and co-founder of OK-Coin. There were many advantages and disadvantages that we came across when reviewing this exchange. It's obvious from the get-go that this exchange is new. A seasoned trader will most likely pass this exchange by in favor of a better-established exchange. However, pro traders will appreciate the advanced trade views. 
Beginners will want to go elsewhere if they're in need of a site that offers more intuitive features. If you're new to crypto trading, selling, buying, and mining, then we recommend reading our review on the Cryptocurrency Codex, a program designed for users of all skill levels and one that can give you an edge when you're trying to come out ahead trading in both bitcoin, or altcoins. 
Security
Binance currently allows users to enable Google Authenticator or a two-factor authentication upon login. 
Customer Service and Support 
The customer service area on the site is really lacking when compared to leading exchanges. You'll find a small list of FAQs and that's about it. However, you can contact a service rep via email if you run into any issues with a trade. Another option is submitting a support ticket via an online form. 
Ease of Use
Originally, the site was written in Chinese and has since been translated into English. Since the conversion, there are sections that are full of grammatical errors, an issue which can easily scare off the serious trader. 
Crypto Options
This exchange offers forty-eight coin options, which is perfect for anyone interested in trading in bitcoin or popular altcoins. There are many traders who like this exchange because it offers coins that aren't often listed on other exchanges. 
How It Works
In terms of trading, Binance offers a couple of options: basic and advanced. 
There really aren't many differences between the two trading options, with the exception of the ability to do a more detailed analysis using the advanced trading view. 
But even the basic view is pretty complex and not very beginner-friendly. It's pretty obvious that this exchange isn't designed for casual investors. 
On the site's basic dashboard, you'll find several graphs and charts including a candlestick chart, trade history, and order books. You'll also find a depth chart of the orders that are viewable in a separate tab. 
Withdrawals and Deposits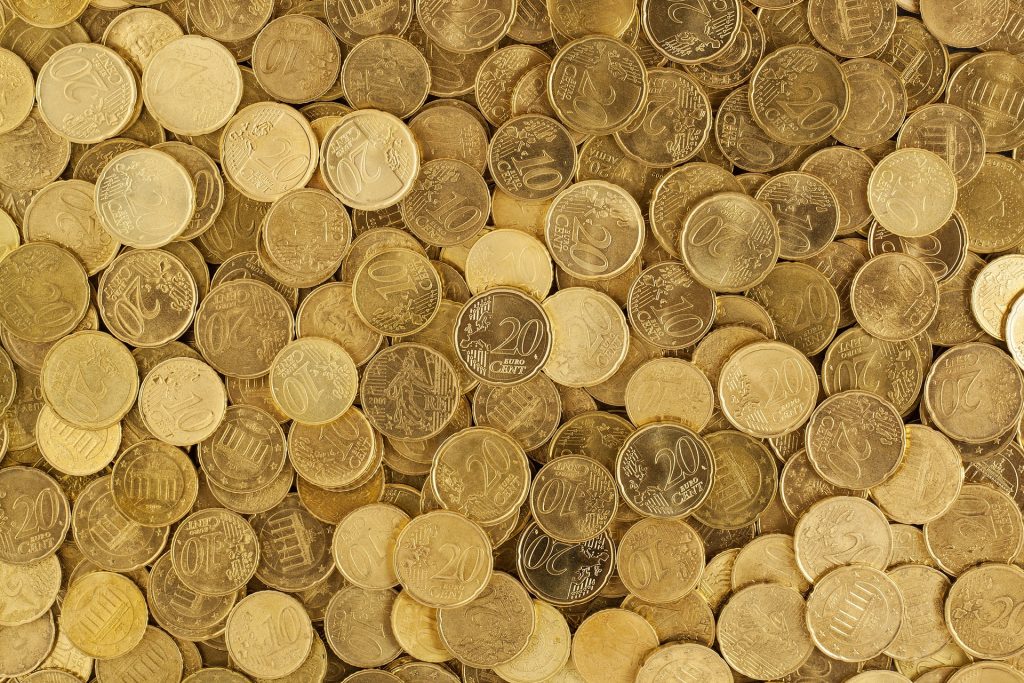 In order to begin trading, you'll need to fund your account. To do, simply click the deposit and withdrawal link located under the fund tab. 
On the same page, choose the type of coin you want to fund your account with and then select the deposit option. The exchange provides users with a public wallet that they can send their funds to. 
We recommend funding your account with either Ethereum or bitcoin because these two are the most traded pairs. Additionally, this will give you more flexibility when you're trading. Once your account has been funded you can get started trading.
Limits
With this exchange, users will only be able to make market and limit orders. Considering the complexity of the user interface, it comes as no surprise that the exchange offers more advanced trading options.
The exchange is strictly a crypto exchange, so you'll be unable to fund your account using fiat currency. Instead, you can only deposit coins, however, there's no limit on how much you can deposit. There are also zero deposit fees. 
Verification
In regard to the number of coins you can withdraw daily, this will be determined by your verification level. Without providing any personal info, you'll be placed at level one, which only allows you to withdraw up to two bitcoins a day. 
In order to qualify for the level two classification, you'll need to enable Google Authenticator or a two-factor authentication. Currently, only Chinese numbers are supported for the two-factor option. Once you've enabled one of the two authentication options you must provide your full name, passport photo, driver's license, country, gender, and a selfie with your passport. This level of verification allows the user to withdraw a total of two hundred bitcoin daily. 
Fees
The exchange currently offers a 0.1% fee per trade. This is currently one of the lowest trade fees you'll find. If you pay using Binance's token, you'll get a fifty percent discount on the trading fee. 
Leverage
Currently, margin trading isn't available. For beginners who are totally new to the crypto world, this involves a system that allows people to trade using more money than what they have in their account. The trader's balance is used as a guarantee to maintain their position. 
Payment Options
This exchange doesn't accept fiat currency, focusing solely on digital coins. A member can withdraw and deposit coins that are supported on the exchange. 
Customer Service and Support
As of now, Binance is said to offer some of the best and fastest customer support around. Additionally, it provides support in seven languages, which is pretty impressive.
Currently, they offer customer support via email. Just message the support team in the customer support section on the site. Most users reported a turnaround time of twelve to twenty-four hours.
Unlike competing exchanges, Binance also offers a live chat support feature, which is a big deal. If you're having issues with your account or a transaction, this will be the best, fastest way to get help.
Room for Improvement
We're somewhat surprised to learn that this exchange is lacking in many areas, considering many traders are raving about this platform and its innovative take on site design and trading options. We can appreciate that the exchange allows users to trade in a wide variety of coins, and the fact that they only accept cryptocurrency, but they seem to be missing the big picture. The site seems directed toward pro traders, considering all the trading data the site offers, so they're essentially cutting out beginners. This flood of information can be overwhelming to beginners. Additionally, the site's layout is not the most intuitive. When you take into consideration the sloppy content found on the site, complete with typos and outdated information, the pros are more likely to opt for a more reputable exchange, one that clearly has it together.
Pros
Low trade fees
Variety of coin options

 
Cons
Complex user interface
Not very beginner-friendly
Does not accept fiat currency

 

Grammatical errors found throughout the site
Binance Conclusion and Rating
Crypto Vetter.com Product Rating: (4/5)
This exchange got some things right, but there's definitely room for improvement. While no exchange is perfect, we felt that this site sorely lacked any customer support or features that would help beginners learn how to navigate the market. 
Binance is a crypto exchange that still has a long way to go in order to compete with the big boys. The company needs to consider making their interface more intuitive and beginner-friendly. Additionally, some traders will be unhappy with the fact that the exchange doesn't accept fiat currency options, only dealing in digital coins. The site itself could use a total overhaul, considering the numerous grammatical errors and typos, which will give the seasoned trader the impression that they're not dealing with a reputable site. Overall, considering the exchange actually has a great rep in the industry, over time, we feel that Binance will pull it together and come out on top. We gave this exchange a rating of four out of five stars.
Checkout Binance Here!
Summary
Reviewer
Review Date
Reviewed Item
Binance Cryptocurrency Exchange
Author Rating