Coinbase is considered the world's largest Bitcoin broker and it's available to users in over thirty countries. People can purchase bitcoin via Interac Online, SEPA transfer, a connected bank account, or credit card. It's one of the most popular exchanges around because it features a secure, easy to use interface that allows beginners and experienced users to sell and buy the leading crypto including bitcoin, Litecoin, and Ethereum.
Based in San Francisco California, this exchange is backed by trusted investors. Aside from being the largest bitcoin exchange it also offers a developer API and a digital wallet. 
Our Verdict: This exchange received a perfect rating for it's high security standards and the fact that the exchange is covered by FDIC insurance. It also has an excellent reputation and is considered one of the most reliable and trustworthy exchanges around.
So, how does this exchange work?
Let's find out.
Operations
This exchange features a simple interface that makes it easy for beginners to navigate the site and purchase top altcoins. 
The most popular payment option used is purchasing coin with a debit card or credit card. 
Coinbase's simple interface makes it very easy for first-time buyers to purchase bitcoins.
More Payment Method Info
Since this exchange operates in more than thirty countries, the payment method options available will depend on which country you reside in. While the deposit of currency into your account is totally free, the exchange does charge a fee of 1.49 percent per purchase. 
People in the United States can add a Mastercard or Visa as a backup payment option. If you have a backup credit card linked to your account, the exchange gives you the option of using their instant buy feature which allows you to purchase up to one thousand dollars of bitcoin a week. 
Where is Coinbase Available?
Coinbase offers services to the following countries: 
United States
United Kingdom
Canada

 

Singapore

 

Switzerland
Sweden
Slovenia
Slovakia

 

San Marino

 

Romania
Portugal
Poland

 

Norway
Netherlands
Monaco

 

Hungary

 

Liechtenstein
Latvia
Italy
Ireland

 

Greece
France
Denmark

 

Finland

 

Czech Republic
Cyprus
Croatia
Bulgaria
Belgium

 

Austria

 
Verification
In order to use this exchange, users must verify their identity by sending an image of their passport or driver's license if paying with a credit card or debit card. The exchange offers a fast, streamlined verification process that will allow you to get started trading within one business day. 
Security
Considering this exchange is backed by banks and trusted financial investors, they take their security one step further than other exchanges. This exchange uses some extreme safety measures to ensure that your funds remain safe.
First, they use the popular two step authentication process, which prevents unauthorized people from accessing your account. Users can choose between phone number or Google authentication.
They also offer a digital USD wallet and it's for users who want to keep their money in dollars instead of crypto coins. This wallet is also insured for over two hundred thousand dollars.
The secure vault is another popular security measure and one that will allow users to store a variety of coins with the exchange. The coins in the vault are protected using multiple security layers, all of which will need to confirm your transaction before you're able to withdraw any funds. This is a lengthy process and one that will take two business days to complete.
Liquidity and Limits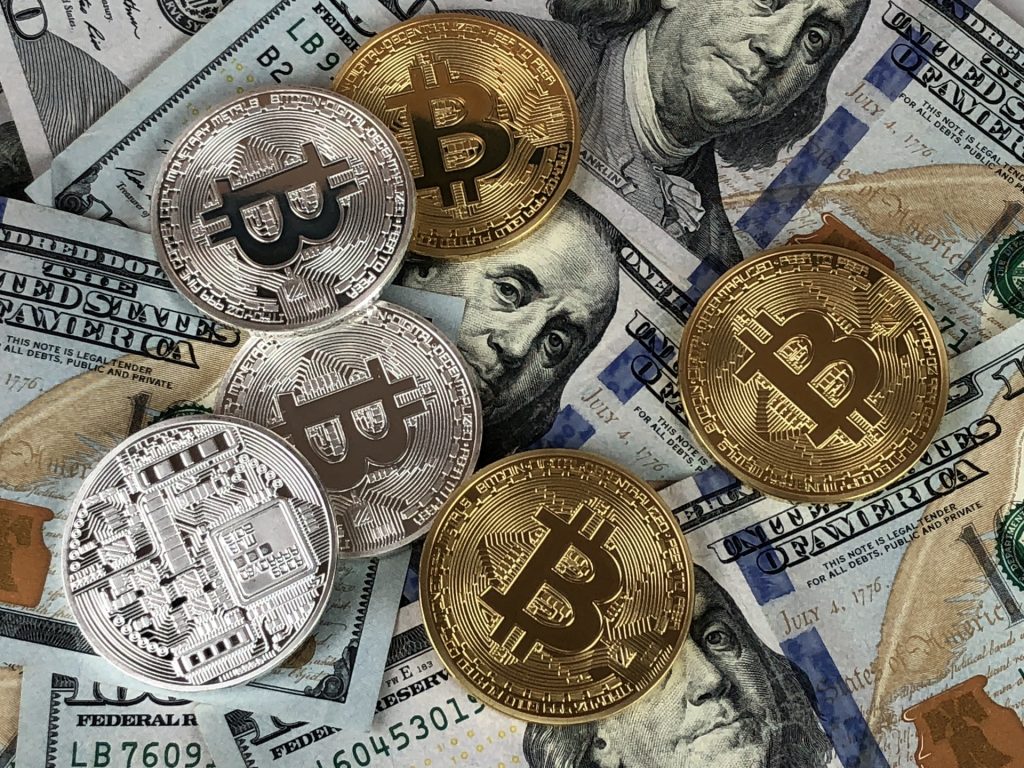 This exchange offers pretty high limits, which will depend on the user's account level. The account level is determined by how much information the user has verified. If a user from America is fully verified they can purchase up to fifty thousand dollars-worth of bitcoin each day. 
In Europe, users can have a max of thirty thousand euro at any given time. 
Transaction Time
Often, transaction times can vary depending on your location or the exchange itself. We're happy to say that this exchange offers a faster than usual transaction time, however, the amount of time it takes for bitcoin to show up in your wallet will depend on the payment method used and the country you live in. 
In America, if you pay with a debit or credit card, the bitcoin delivery is instant once you've verified your identity. 
For bank transfers, the user will receive their coin in about five business days from the time they placed their order. SEPA transfers often take an average of twenty-four to seventy-two hours. 
Customer Service and Support
Customer service is important, for any exchange, because many transactions are fast acting. A trader isn't going to want to wait several hours to hear back about a trade they made for hundreds of dollars-worth of bitcoin. Unfortunately, getting ahold of a customer service rep via phone is nearly impossible for most exchanges these days. 
Coinbase customer service can be reached via email. Users can also utilize the Coinbase community to get support and ask questions.
If you're searching for a more versatile exchange, and one that trades in a wide variety of altcoins, click here to read our Coinmama review.
How Safe is Coinbase?
This exchange is considered one of the safest crypto exchanges around, offering top of the line security protocols and innovative account protection methods that other exchanges can't compete with. 
This exchange is regulated and is licensed in every district in which it operates. It's also backed by major investors in America. So, many users feel that it's totally safe to link their bank accounts, however, that doesn't mean we recommend ever storing your coins on the exchange. 
This isn't a recommendation that's specific to this cryptocurrency exchange. In fact, it's common knowledge among seasoned traders and dealers in bitcoin and altcoin that storing currency on an exchange isn't the safest option because many exchanges are under hacker attacks on a daily basis. This in itself is very alarming however; most exchanges have excellent security protocols in place. 
However, that being said, it's never wise to store your coin directly on an exchange. Many traders prefer using their own personal digital wallets or even storing their coin in an offline wallet for extra protection. Unfortunately, this isn't something many beginners are aware of and it puts them at risk of losing their hard-earned coins, which they can't get back once it's gone. 
Coinbase Wallet
Like other leading exchanges, Coinbase provides a digital wallet. 
You can access your Coinbase wallet online or by downloading the app, which is compatible with both Android and iOs devices. 
Users can choose from three types of wallets: multi-sig wallet, vault, and the basic wallet. With the basic wallet, the exchange will control your coins and you must trust that they'll keep them secure. 
The vault provides a unique solution for people who need to secure a larger amount of coins. 
Coins that are stored in the vault can be protected by several approvers. If you decide to add approved users to your vault, both you and the approved party must approve a withdrawal before it's processed. 
For the vault, a withdrawal will typically take forty-eight hours to process. This type of time delay is designed to provide a safety net of sorts. Should you see a withdrawal was requested that was not authorized you can cancel it. 
Like the basic wallet, you must trust the exchange to store your funds. 
The multi-sig vault works as a two of three wallet, in which the exchange has a key, one key is shared, and the third is held by you. Using two of the three allows for the spending of funds. If the exchange goes down, you'll still have both your own key and the shared key. The funds cannot be held since the shared key is encrypted with a password. 
Privacy
Your email, phone number, name, and other personal details are required in order to use this exchange. Coinbase will know your balance at all times and can easily connect this with your IP address and identity. 
Because the exchange has sell and buy features, it has to follow KYC laws. There have also been some reports that the exchange tracks how its users spend their coin. 
Pros
Excellent safety features
Easy to use interface
Reasonable rates
High weekly trade limit
Cons
The exchange requires an extensive amount of personal information

 
Coinbase Conclusion and Rating
Crypto Vetter.com Product Rating: (5/5)
Finding a reputable, trustworthy crypto exchange isn't easy, but Coinbase does an excellent job of keeping their site on lockdown, ensuring your funds remain safe as you enjoy trading on their easy to use platform.
Coinbase is a leading exchange for a number of reasons. It offers a wide variety of security measures you can use to ensure your coin is safe, accepts several types of payment options, and offers an interface that's very beginner friendly. While some people may be hesitant to use this exchange amidst the rumors that the exchange tracks spending habits, others feel that this is literally the best cryptocurrency exchange for bitcoin. We gave this exchange a rating of five out of five stars.
Checkout Coinbase Here!
Summary
Reviewer
Review Date
Reviewed Item
Coinbase Cryptocurrency Exchange
Author Rating