HitBTC is an exchange that markets itself as one of the most advanced bitcoin exchanges on the market. This exchange has been operating for five years and continues to grow bigger and better with each passing year. This exchange offers the markets you need, trading in coins that includes Monero, Litecoin, Dogecoin, Ethereum, and of course, bitcoin, among others. 
Our Verdict: This is a versatile crypto exchange that offers  reasonable fees, and better than average safety features that can ensure safer transactions. It also offers a variety of payment methods that seasoned traders will appreciate. But while the site is definitely the hot spot for seasoned traders, the beginner will struggle to navigate the site. Unfortunately, it's not the most beginner friendly exchange on the market. Instead, the beginner will be better off finding a crypto exchange that offers a more intuitive user interface.
Continue reading to learn why this is one of the leading cryptocurrency exchanges recommended by the pros.
Exchange Overview
There are many leading exchanges to choose from, so, what makes HitBTC stand out from the competition? It offers many notable features and characteristics that a beginner and an experienced trader may find appealing, however, it also doesn't provide the type of simple, streamlined, and basic interface that will allow the newbie to easily navigate the site or execute a trade.
However, the exchange still manages to shine for buyers and sellers of all skill levels.
Ultimately it may all be a matter of how computer savvy the user is in general.
So, let's dive right in and find out why this exchange is quickly making a name for itself.
This exchange features a 0.1% fee for every trade, while allowing users to trade a variety of fiat and cryptocurrencies. This exchange has a reputation for being user friendly and promises to ensure the security and safety of all users through the use of their two-factor authentication process and their use of cold storage and encryption technology.
The rise of HitBTC was a result of a collab between finance professionals, experienced traders, and software developers. This resulted in an advanced platform that's designed to meet the needs of both pro traders and beginners. 
This exchange is still growing, but it's caught the eye of many pros in the industry. Considered a very versatile exchange, it offers a number of features that newbies and pros can appreciate. 
One of the biggest advantages this exchange offers is their FIX protocol support, which is something you won't see often with crypto exchanges.
The exchange also allows demo trading, which is another popular and unique feature. With most exchanges, demo trading simply doesn't exist. Instead, they'll allow you to make a one dollar minimum trade.
Unlike competing exchanges, this exchange features a demo that will introduce you to the world of crypto. It can be a great place for both the beginner and seasoned trader to get a real feel for the exchange and how it works.
Safety
This exchange offers the popular two step verification process for all users, via Google Authenticator. This process is used for all withdrawals and logins. You can also view your recent transaction history, which allows you to closely monitor any suspicious activity on your account.
Unfortunately, emails are not encrypted. However, email verifications will be sent once a withdrawal has been requested. When an account holder requests a withdrawal, the system automatically sends a confirmation email in order to proceed with the process.
As we mentioned, the emails are not encrypted, however, the data within the site is. This data travels encrypted as HTTPS.
On a daily basis, the exchange also backups their database. Doing so can help to prevent any loss or damage of essential data.
Payment Methods
This exchange accepts over fifty crypto coins, euro, USD, and SEPA. 
Popular Features
This exchange offers a number of advantages for traders, including no limits on withdrawals and deposits, and the most advanced REST API and FIX API.
The site's API comes with a variety of interfaces, making it simple for the user to achieve a custom feel. These interfaces include Streaming API, socket.io, and Restful API, just to name a few. This allows the user to access more features on the exchange.
Another plus is the fact that the site doesn't require users to register. The exchange has unlimited top-ups for the user's balance and delivers full access to trading. 
Verifying Your Account
In order to make a transaction using fiat, a user is required to verify their account, which means providing proof of their ownership of the bank account and submitting a copy of their driver's license, in addition to providing proof of residence. Their verification process may seem lengthy to some, but it takes the average two to three business days that you'll find with most exchanges.
Once a member's account has been verified their account will have a limit of two thousand USD a week and ten thousand USD a month. If you trade on the pro level, you can contact customer support to request a higher weekly or monthly limit. This is done via email. If you're approved your status is instantly raised to Qualified.
Trading Tools
There are some cryptocurrency exchanges that will let the user trade without providing much info, however, this exchange offers most of the info you'll need in order to make an informed decision before trading. Experienced traders will appreciate the variety of graphs and charts that the exchange offers. Newbies who aren't familiar with the market or how it works will also appreciate this type of material, in addition to the site's blog, which includes trading tips for beginners, such as how to trade Litecoin to bitcoin. 
Signing Up for an Account
If you decide to sign up with this exchange, you'll be happy to learn that the process is pretty simple. To start, click the register button and fill out the form. You'll need to provide your email address and set a password. To confirm your email just click the link in the email confirmation sent by HitBTC. This will activate your account. 
Making a Deposit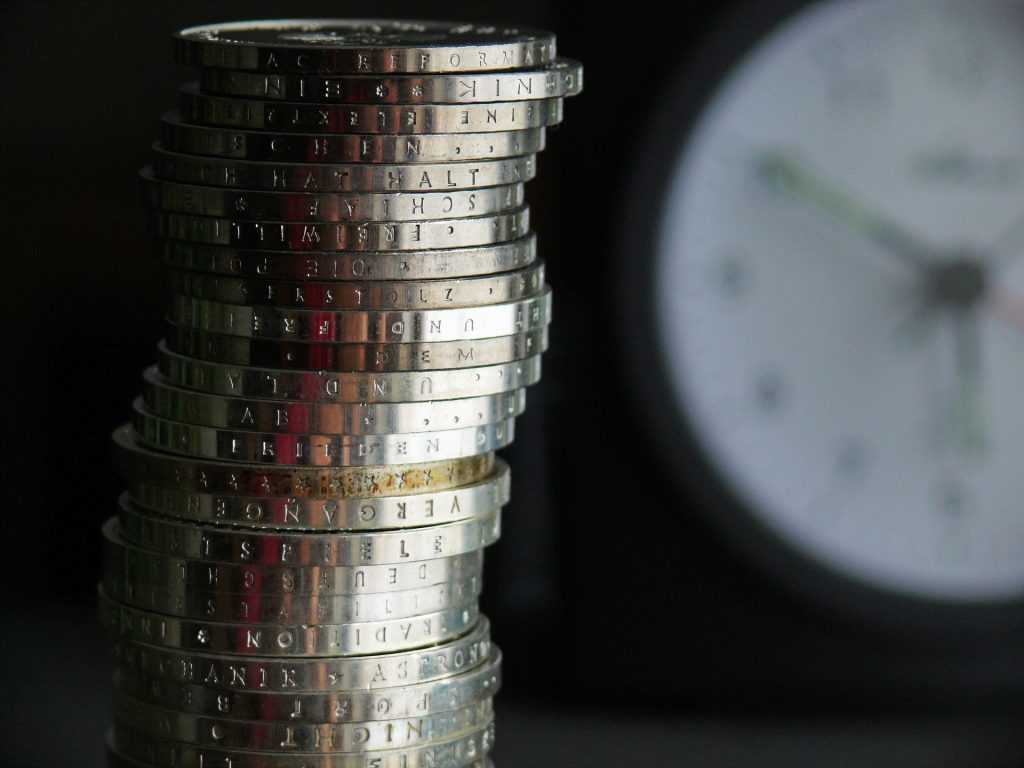 In order to make a deposit, you'll need a digital wallet. If you have a digital wallet already set up, click the green deposit button. From there, you can choose the correct currency you want to deposit and hit the fund button. 
Every asset in the account comes with its own unique address. This means that certain types of coins can contain additional identifier fields. Always make it a point to include these when you begin the deposit process. If you fail to do so, then you'll need to contact customer support. Once the funds hit the exchange, the bottom of your account page will display that a transaction is pending. 
Withdrawals
In order to withdraw your coins, look for the withdraw column on the accounts page. The coins must be in your main account in order to withdraw them. 
Next, choose the amount to withdraw, pasting it in your receiving address. Make sure you double check the address since reversing the transaction is impossible. Remember, certain digital coins will require more info for a sending transaction. As an example, with XMR, you'll be required to specify the wallet address and the payment ID. 
Trading
In order to trade you'll need to move the funds from your main account into the trading account. This can be done on the accounts page. Once you have the coins in your trading account you can set up a trade order. The fees associated with trades are actually very low. The exchange only charges 0.1% for every market trade. 
Buying and Selling
You'll be able to view your trade history by looking at the order and trade section of your account. To make trades across markets click on the report tab. Under the order tab, you can cancel an order, and see the status of an order. 
For those traders with experience, the process is fairly straightforward, but beginners may struggle to get the hang of the process, especially considering the exchange's help section is minimal at best. 
If you'd prefer an exchange that offers top rate customer service and offers more features designed for newbies, click here to read our epic guide to cryptocurrency exchanges. 
Pros
Easy to use interface
Supports over fifty cryptocurrencies
Accepts four payment options including altcoins.
Cons
Not recommended for beginners
HitBTC Conclusion and Rating
Crypto Vetter.com Product Rating: (4/5)
While the HitBTC cryptocurrency exchange has a lot to offer seasoned traders and it does feature an intuitive interface, upon closer inspection the site can be difficult for beginners to navigate, especially those with little to no knowledge of how coin trading works. Many beginners recommend the Cryptopia exchange as a much easier to use alternative. This exchange can simply be too overwhelming for beginners and there are many other exchanges out there that cater specifically to newbies.
We gave HitBTC a rating of four out of five stars.
Checkout HitBTC Here!
Summary
Reviewer
Review Date
Reviewed Item
HitBTC Cryptocurrency Exchange
Author Rating