The best cryptocurrency exchange is an online platform that allows buyers and sellers to exchange digital coins for other coins or for fiat currency. Some are more similar to a traditional currency exchange, while others are more similar to the stock market. 
A traditional crypto exchange is like a stock exchange where a seller or buyer will trade based on current market conditions. These exchanges typically charge a fee per transaction. Some exchanges will only operate overseas, however, there are some that operate both in America and abroad. 
There are exchanges that will only deal in digital money, and others that deal both in digital currency and fiat currencies such as the euro or American dollar. 
 Broker crypto exchanges are also pretty popular. This type of exchange allows members to sell and buy coins at prices that are set by the broker. 
Direct trading platforms offer direct member trading and don't use a fixed market price. A seller is able to set their own selling price. A buyer can find a seller if they want to purchase a particular coin, or they can list the rates they're willing to pay and a seller will approach them. These exchanges are popular among high volume traders. However, since this kind of exchange isn't regulated by a third party it can make those new to the market vulnerable to scams.
What Type of Trading Platform is Right for Me?
As you can see, there are many choices available, based on how you want to trade, the type of coin you want to invest in, and your skill level. 
Finding the best cryptocurrency exchange isn't easy, considering many seem to pop up or vanish each year. We've found some of the leading exchanges in the industry. Each exchange is established and has a solid reputation in the crypto community. 
Most of these exchanges are beginner friendly, however , we have included some exchanges that are more suitable for the pro or high volume trader. 
If you're new to buying and selling crypto, obviously you'll want to go to an exchange that caters to beginners. These exchanges often offer a more intuitive user interface, a member's section that allows users to interact with each other and ask questions, and a variety of payment options and coins to choose from.
Introducing the Digital Coin
Beginners will have a hard time making serious money in the cryptocurrency market until they've earned some experience with buying and selling coins. They'll also quickly come to realize that the market is incredibly volatile. It's not uncommon for a coin's value to fluctuate from one hour to the next. Fortunately, many of the best cryptocurrency exchanges also include helpful market information and stats, which will allow you to keep a close eye on your investment. 
Now, we'll get started by going over the top eight exchanges in the industry. 
Comparison Chart
Best Exchanges for Getting Started/ Exchanging USD for Crypto Currency
Beginners interested in learning more about the cryptocurrency world need an exchange that's easy to use and one that features a supportive, intuitive user interface. This type of exchange should also offer a wider range of exchange options and excellent customer service and support. Fortunately, both Coinbase and Coinmama fit the bill. Both of these exchanges have an excellent reputation in the crypto community for ease of use, reasonable fees, and service options. 
Coinbase Crypto Currency Exchange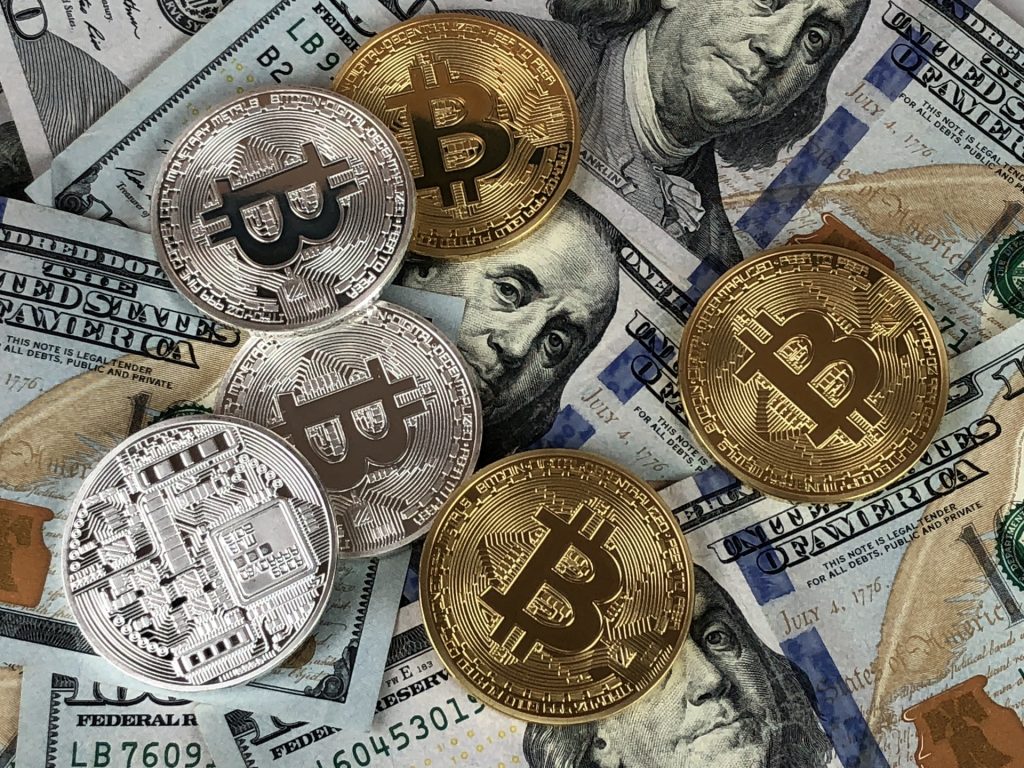 Our Rating: (5/5)
Coinbase is probably the most recognized exchange on the market. It's based right out of San Francisco, California, has more than seven million users and operates in over thirty countries. Over the years, this exchange has dominated the market, offering reasonable fees, a large variety of payment options, and exchange options for the five leading cryptocurrencies. 
Aside from selling and buying digital coins, the exchange also provides both merchant and wallet services, making it the one-stop shop of cryptocurrency exchanges. 
The user interface is simple and clean, so exploring the first time you visit the exchange is pretty easy. 
The company itself offers reasonable fees, several payment and deposit options, and a safe exchange environment that offers users a variety of choices. 
Of course, it doesn't offer the type of versatility some buyers and sellers are looking for, especially those who prefer dealing in top altcoins, but it does include some of the more popular digital coins to choose from. However, if you're interested in investing in new up and coming coins, you'll have to look elsewhere. 
The company has really taken an innovative approach to market functionality, which really makes it stand out from your basic exchange, creating a whole new type of user experience that buyers, sellers, and traders of all skill levels seem to be flocking to. 
Coinmama Crypto Currency Exchange
Our Rating: (4.5/5)
Established back in 2013, Coinmama is one of the leading exchanges in the industry for a number of reasons. First, it operates in over two hundred countries and offers twenty-four hour a day access to American buyers and sellers. It also provides users of all skill levels with a solid platform to purchase both Ethereum and bitcoin. 
But the exchange has quickly made a name for itself simply because it offers one of the fastest ways to purchase Ethereum and bitcoin using a debit or credit card, which isn't an option every exchange will offer. 
The registration process is very streamlined, and the verification process can take as little as ten minutes. 
Many leading exchanges often feature interfaces that are difficult to navigate or display complicated graphs and charts that keep the user in the loop regarding market conditions. This can be overwhelming and more than a little intimidating to the beginner. Fortunately, this exchange seems to have the beginner's user experience in mind, offering a streamlined exchange platform that caters to buyers and sellers of all skill levels. This gave Coinmama a high rating in our book and we look forward to seeing them continue to succeed in this highly competitive market. 
Top Peer to Peer Marketplaces To Get Started With Crypto
Peer to peer marketplaces, otherwise known as P2P exchanges are popping up with some regularity these days. So, what are P2P exchanges? Basically, these exchanges are primarily run by software, as opposed to a large trained staff, which is what you'll get with a traditional exchange. 
These exchanges are designed to give buyers and sellers a safe space to interact with other members in the crypto world, to sell, buy, or trade coins. 
But many of these P2P exchanges have gotten a bad rep over the years.  This is mainly because scammers continue to come up with new ways to part beginners from their coins. Fortunately, the best cryptocurrency exchanges, such as Paxful and Localbitcoins, work hard to put innovative safety measures in place that are designed to prevent and deter hackers and scammers. However, not every P2P exchange is so careful. You can read more about how peer to peer exchanges work in our buyer's guide. Below you'll find summaries for the two top-rated P2P exchanges on the market, starting off with Paxful. 
Paxful Crypto Currency Exchange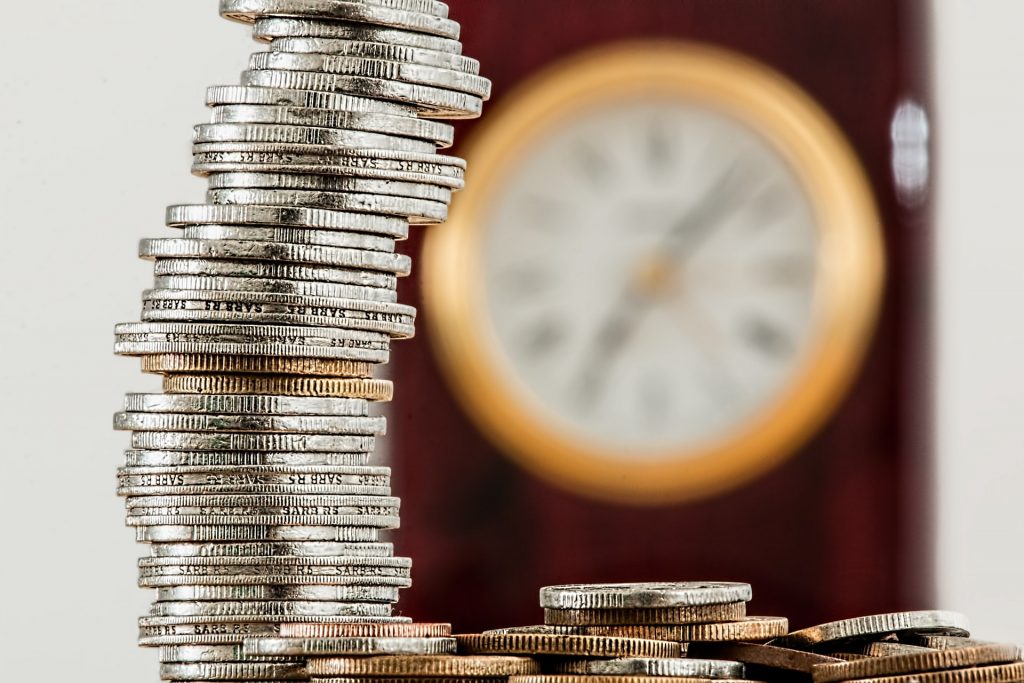 Our Rating: (4/5)
Paxful is a one of a kind P2P exchange that allows users to interact with other buyers and sellers in the crypto market, without dealing with a third party. Of course, even though this is a peer to peer exchange, you'll still have to create an account and verify your identity in order to use this exchange. Unlike other P2P exchanges, Paxful offers some decent security measures that are designed to deter scammers from using their service. 
The buying and selling process itself is fairly simple. The exchange offers a wide variety of payment options, a straightforward user interface that makes it easy for beginners to learn how to buy and sell coins, and no fees associated with purchasing coins, instead, the exchange will only charge sellers. However, you can also anticipate sellers bumping up the cost of coin by adding in their own fees. Unfortunately, sellers can charge whatever they want, so it's up to you to spot a good deal. Additionally, in order to avoid scammy sellers, you can take a look at their trade history and their rep rating in the community and determine whether or not you want to deal with them based on past transaction feedback. This is a great way to stay safe on a P2P exchange, but beginners may not feel confident trading on this specific type of exchange and may benefit more from using a traditional exchange that offers more user protection and security measures. 
However, as far as peer to peer exchanges go, Paxful is designed with the user's selling and buying experience in mind and they do a great job of covering any potential issue or anticipating the user's needs. 
LocalBitcoins Crypto Currency Exchange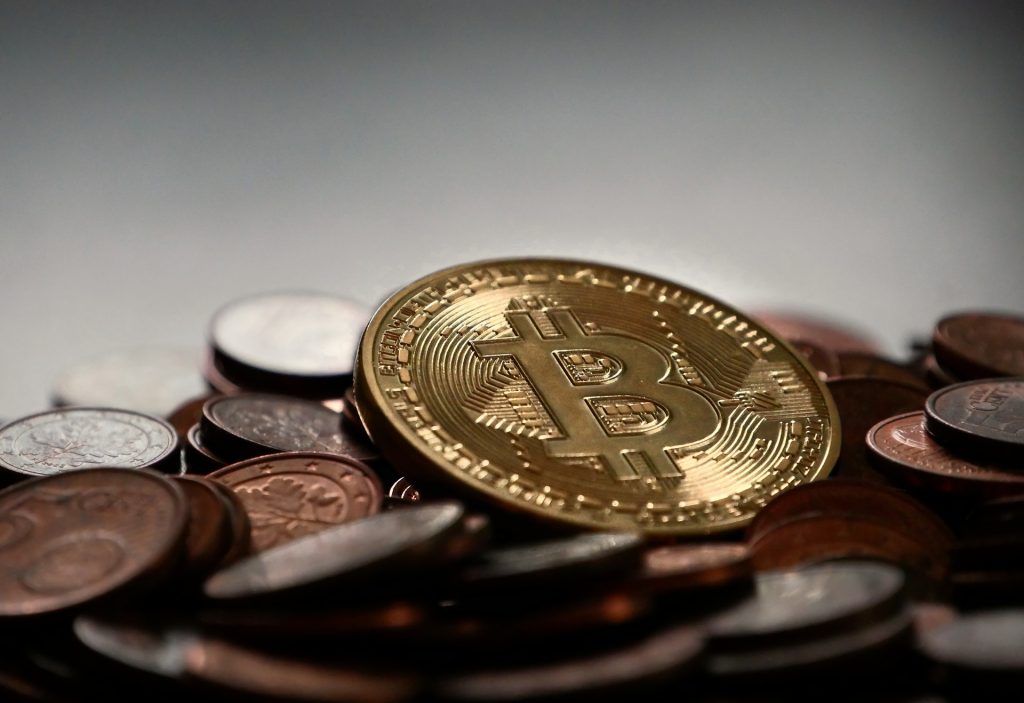 Our Rating: (4/5)
Because LocalBitcoins is another P2P exchange, your transactions are basically only as good as the person you're buying from. This exchange will hold all coins in escrow during a transaction as an extra safety precaution that will prevent scammers from coming in a taking your coins or cash. 
This is another P2P exchange that rates their member's using a rep system of sorts, so if you're considering making a trade with a new member, just click on their name to get the inside scoop regarding their trading history. 
They also guide new members on what to look for when considering trading with someone new, such as the number of transactions a member has under their belt, and the amount of bitcoin they have traded in thus far, or you can look at their feedback score, which is provided by other members. 
Of course, if you're totally new to LocalBitcoins then you also have to worry about building your reputation. This can often involve making smaller transactions or dealing with less reputable traders in order to build up your stats and trade history. 
The escrow protection the exchange provides is a huge selling point for some members and a downside for others. We felt that it was a solid method to choose that actually works to prevent scammers from making off with your coins, but members have complained that this feature can cause major delays regarding how fast they receive their coins. 
Our Top Picks For Altcoin Exchanges
Altcoins are the future of cryptocurrency, at least that's what many traders believe. Each trader will have a particular altcoin in mind, whether it's Dogecoin, Litecoin, or Ethereum. Many believe that there's a specific altcoin on the rise that will beat out bitcoin. So far, it's true that there has been some pretty stiff competition lately but considering how volatile the market is literally minute by minute, it can be almost impossible to predict which altcoin will be the next big thing. 
The following four cryptocurrency exchanges rated well when it came to exchanges that excelled at dealing in altcoins. These exchanges offer more options for beginners and seasoned traders, allowing them to diversify their portfolio and stock up on whichever coin they feel is going to smash the market at any moment. 
First up is a market favorite: Changelly. 
Changelly Crypto Currency Exchange
Our Rating: (4/5)
This exchange allows members to simply exchange one coin for another in a more convenient manner compared to a traditional exchange. The exchange's bot is integrated into major trading platforms including Bittrex, so, in a matter of seconds, the Changelly bot can suggest up to date available rates right on the site. Since the market is so incredibly volatile, the exchange doesn't fix rates. This allows the platform to charge an impressively low commission fee for facilitating the trade. 
This is a well-known altcoin platform that's often used mainly by beginners or small-time investors to exchange crypto. Members can also trade fiat for coins, but most beginners choose to use this platform to trade in popular altcoins. 
The exchange offers a simple interface that will basically walk you through the process of signing up and exchanging coins using a step by step approach that's great for newbies and slightly irritating for the seasoned trader who knows time is of the essence. 
Changelly offers reasonably low transaction fees and the choice of dealing in over ninety different types of altcoins. 
The site is intuitive and well-designed, however, during peak times it can be sluggish at times, which can be a deal breaker for advanced traders in a hurry to make a deal. 
Ideally, beginners can take their time looking at and researching new and upcoming coins and making smart trades on this very basic platform. 
Keep in mind that the exchange only deals in a couple of payment options
Overall, this platform is a solid option for beginners who are interested in exchanging one type of coin for another, and all without the hassle that usually comes with a more traditional crypto exchange. 
Binance Cryptocurrency Exchange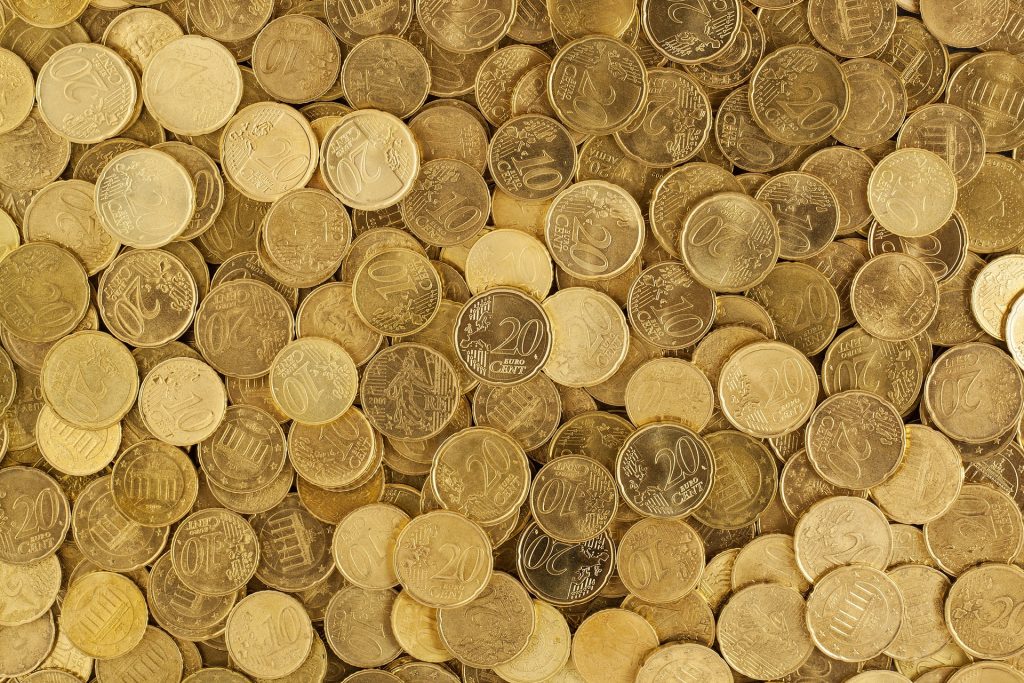 Our Rating: (4/5)
Binance is another popular platform many buyers and sellers flock to if they want to load up on or get rid of their altcoins. This exchange trades in forty-eight altcoins and are a strictly coin to coin exchange. This means the exchange doesn't deal in any fiat currencies such as euro or USD. However, despite the fact that they only operate in coins, they offer an excellent market for leading pairs with enormous liquidity and volume. 
They feature a straightforward registration process and a faster activation time compared to competing exchanges. 
They also offer a fantastic app that's compatible with both Android and iOS devices. The app will allow you to keep a close eye on your account, market rates, and any pairs you're interested in. This type of accessibility is a huge plus for the pros. 
In terms of customer service, they offer around the clock support in seven languages. Unlike competing exchanges, they also offer a live chat support feature, so buyers and sellers can instantly speak to an available team member, as opposed to waiting for a response via email.
They also offer a variety of prize distributions and competitions including API coding and coin per month competitions. 
As you can see, there's plenty to love about Binance and many buyers and sellers continue to recommend them to pros and newbies. 
HitBtc Exchange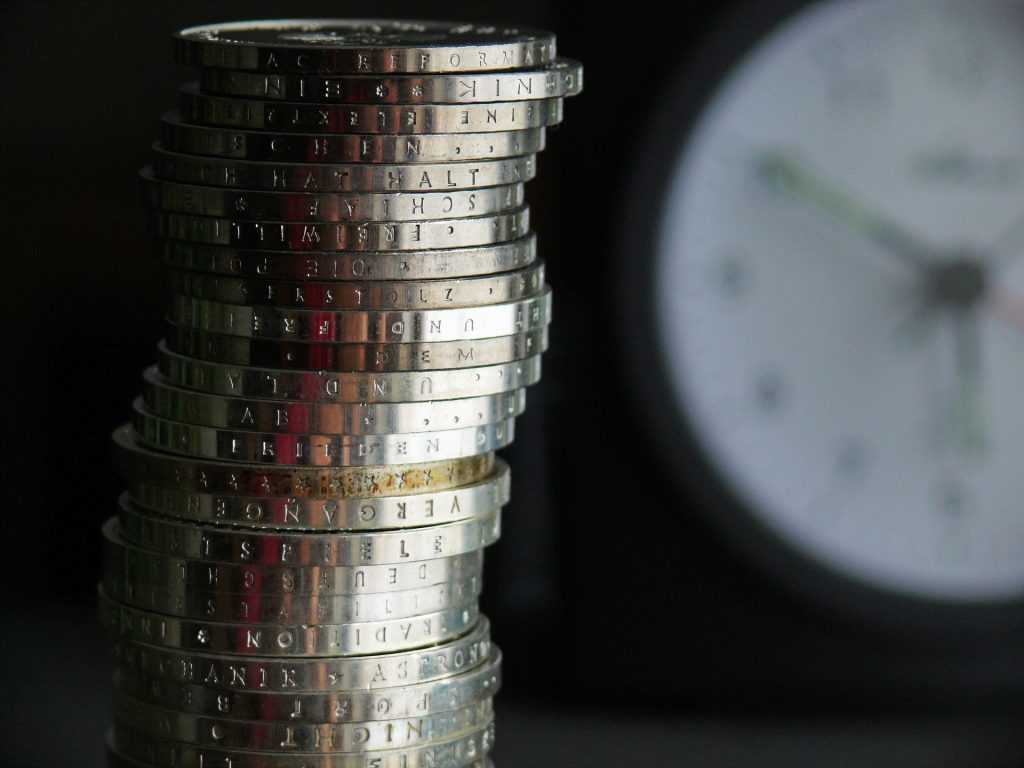 Our Rating: (4/5)
Some consider HitBTC to be one of the most advanced exchanges around. They offer a wide range of advantages for traders, strong security measures, lower fees than competing exchanges, and there's no limit on withdrawals or deposits. Their interface is easy to use, featuring a design that's best described as clean and simple with no distracting flash. 
The exchange offers many base pairs including ETH, USD, and BTC. Since the volume is low the exchange may not be an ideal choice for users looking for liquidity or the high-volume trader. 
Additionally, another issue that can be a deal breaker for some traders is the site's high withdrawal fees. 
They currently offer four payment options, which is decent, although you can easily find more options through one of HitBTC's competitors. 
If you prefer to stay under the radar when you purchase coins, then you'll be happy to learn that HitBTC doesn't require users to register. 
If you have to keep a constant eye on market conditions, then you'll appreciate the variety of charts and graphs available right on the site. 
Obviously, every exchange will have their own pros and cons. For the most part, HitBTC has a lot to offer buyers and sellers of all skill levels, however, the site doesn't offer the most intuitive setup. Ultimately, this exchange is best suited to buyers and sellers with more market experience. 
Cryptopia Cryptocurrency Exchange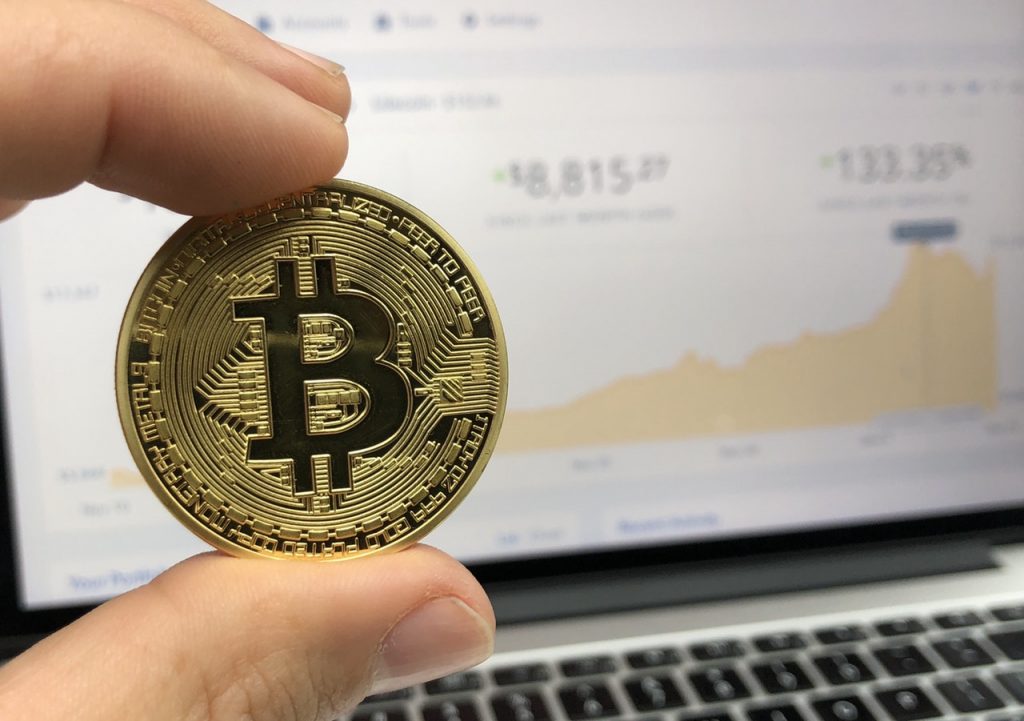 Our Rating: (4/5)
Cryptopia is a popular, New Zealand based cryptocurrency exchange that has been deemed beginner-friendly. This site is basically it's own little world, complete with an online store where digital coin buyers and sellers can purchase a wide range of products including electronics and gift cards. 
Coin to coin transfers among members is free of charge since the coin will remain on the Cryptopia platform. 
Cryptopia is another P2P exchange, but it's one that really makes an effort to stand out from the competition. The Paytopia market allows members to sell anything, and the exchange also features auctions and an intuitive interface that's user-friendly. 
In terms of fees and account verification, the exchange operates like any other P2P or centralized exchange, but the extra features and the site's attempt to offer buyers and sellers just a little more is what makes this exchange so unique. 
If you're looking for a new take on the traditional crypto exchange, and one that can actually make buying and selling digital coins fun, Cryptopia is a great choice. 
A Guide to Finding a Reputable, Leading Cryptocurrency Exchange
If you want to invest in cryptocurrency, one of the easiest ways to do so is by visiting a reputable exchange. A crypto exchange is an online market that allows you to buy, sell, and exchange currencies with ease.  Our guide on the best cryptocurrency exchanges will help you make an informed decision when it comes to the right option that will work well with your buying and selling needs. 
Converting Your Cash to Digital Coins
If you're new to the crypto world, the first step is finding an exchange that will allow you to deposit your money. Because of the regulations in place, every exchange will require you to verify your account before you're able to make a deposit. This is accomplished by submitting proof of your identity. 
Keep in mind that not every exchange will accept fiat money. Some exchanges will only allow users to deposit coins in order to purchase more. Bitcoin is probably the most popular coin out there that's universally offered on all exchanges. It's the cryptocurrency that represents the gateway to buying other coins. 
If you want to purchase digital coins, you must do the following: 
Open an account with an exchange and verify your identity

 

Deposit money from your bank account to your new crypto account and begin buying bitcoin from a local exchange.
Make sure you open an account with an exchange that offers a variety of altcoins. These exchanges don't typically accept fiat deposits and will only allow digital coin deposits.

 

Once your identity has been verified transfer your bitcoin to a new exchange and you can begin purchasing other types of coins using your bitcoin.

 
How to Choose the Right Exchange
Once you have opened an account with an exchange that allows fiat deposits, you can then link your bank account to your exchange account and begin depositing funds to buy coins. 
Digital Coin Variety
There are several exchanges that only offer a few different types of cryptocurrencies, the most popular being Ethereum and bitcoin of course. There aren't many exchanges that offer a wider variety of crypto options. Most diverse coin options will give you a better chance because you'll have more choices regarding the types of coins you can afford. 
Liquidity
The term liquidity refers to how easy it is to sell and buy in the market. High liquidity means that there's a large volume of sellers and buyers. This level of liquidity is good because it will eventually result in better price discovery and will allow for faster transactions. 
Security Options
The type and level of security employed by an exchange is crucial to ensure that your crypto remains safe. 
Below you'll find a list of good security practices to use:
Deposits should be kept in cold storage. This means that your crypto should be kept safe, offline.

 

Two-factor authentication will increase the security of your account

 

Email verification and encryption for each and every transaction. Each time a transaction is made using your account, you'll be notified via email.

 
Customer Service and Support
Customer service is crucial in the cryptocurrency world. It can save you a lot of time, frustration, and anxiety. This is especially true if you often trade in large volumes. Issues that come up with withdrawals, deposits, or your verification process, not to mention trading orders and funds reflection, all should be resolved quickly by the exchange, otherwise, it could cost you time and money.
Beginner-Friendly Interface
The user interface should be clean, and easy to use in order to avoid confusion. A simple interface will make it easy for buyers and seasoned sellers to easily view market conditions and make trades.
Advantages and Disadvantages of Crypto Exchanges
Let's being with the advantages of using one of the exchanges. 
Variety is probably one of the best aspects of an exchange. Many exchanges will trade in several different types of currencies, which means you can take advantages of the different price variations for the different crypto and make a profit. There are literally hundreds of coins out there and many exchanges that provide users with the opportunity to either sell or purchase multiple coins in order to make a profit. This would be totally impossible to do without an exchange. 
Many of them also feature an escrow system in which the seller's coins are held until the buyer has sent the payment. Without this system in place, it would be almost impossible for a trade to take place because there wouldn't be a way for sellers and buyers to guarantee transaction security. 
As an example, if you have crypto you need to quickly liquidate for cash, without an exchange you'd be forced to advertise your coins online with no type of guarantee that a buyer will send the payment once you've provided the crypto. Exchanges have solved that type of fundamental digital coin problem. 
Exchanges also provide the liquidity needed in order to make a trade possible. While not every exchange will share the same liquidity level, many of them offer a decent level which makes it easier for people to trade their coins. Without an exchange, a person would be stuck with their crypto with no one to sell to.
 Fortunately, this isn't something people have to deal with when trading on an exchange. Buyers and sellers can rest assured that there's always someone out there waiting to purchase crypto. 
Trading Opportunities
One of the easiest ways to make money with crypto is to purchase new coins during an ICO, selling them once they've appreciated. This can only be done through the exchange where these coins were launched. Without an exchange, a person wouldn't be in the position to profit from new coin releases. Most people probably wouldn't even know about a new coin launch until it was too late. 
Are There Any Disadvantages to Using a Cryptocurrency Exchange?
As you can see, using an exchange can offer a wide range of advantages, but there are some disadvantages to using one of these services as well. 
Hacker Attacks
An exchange is susceptible to a hack attack. It's not exactly a secret that a crypto exchange tends to attract criminals of all sorts. Last year alone the crypto market made billions as more people turned to cryptocurrency as an alternative investment option. And the result? Many exchanges have become susceptible to hacker attacks. Some of the largest exchanges in the world have been hacked, resulting in the loss of millions of dollars in digital coins. While many major exchanges have heavily invested in security, there's always risk involved in the event of a successful hacker attack. 
Schemes
We mentioned earlier how exchanges can give you the option of investing in new digital coins, which offers buyers a way to make a nice profit. However, before you decide to invest in a new coin you must understand that some of these new coins are nothing more than schemes. A pump and dump scheme is common in the crypto world. This type of scheme involves a group of scammers who come up with a new coin that doesn't have much value, but they'll push it through exchanges. Once people take interest in the crypto, the scammers will sell off their stakes, leaving the investors with worthless crypto. This is a huge weakness that many exchanges have because they list the new coins without doing any type of background check regarding the coin's viability. Later on, they'll simply end up deregistering the coin and you'll still be out of money. 
Reputable Exchanges
While even the best cryptocurrency exchange will run into their fair share of issues, they're necessary for anyone who's looking to buy or sell digital coins. 
In order to get the most out of an exchange, make sure you look for the following:
Compare fees: Go for an exchange that offers lower fees. The fees are critical for people who are looking to trade large volumes of coins. Before you make a trade make sure you compare the fees on a few of the best cryptocurrency exchanges before you make a commitment to trade.

 

Withdrawal and deposit limits: Some exchanges will have a limit regarding how much money a buyer or seller is able to move on a daily or weekly basis. If you're a large volume trader and you want to move your coins between different wallets and exchanges, then you'll need to choose one that doesn't have a withdrawal or deposit limit. However, if volume isn't a priority, then you may want to consider other factors such as security or payment options.

 

How each exchange is rated: If you're not sure about an exchange, in order to safeguard your coins, make sure you check out the rep of each exchange you're considering. An exchange that has mixed reviews could end up costing you. You can even end up losing all of your crypto if the exchange has poor security, or if they decide to freeze your money for no good reason.

 
How Peer to Peer Exchanges Are Different
A P2P exchange, also known as peer to peer or decentralized exchange is exclusively maintained by software. This type of exchange will allow members to trade directly with each other without the involvement of a third party to process a trade. 
Standard exchanges are companies that serve as the middleman between members and will take a cut from each transaction.
This different approach to buying and selling coin comes with its own set of pros and cons. However, a P2P exchange is what really gives us a great example of a decentralized currency community and how it functions. 
The whole idea behind the P2P exchange was to eliminate some of the limitations associated with Bitcoin exchanges. Throughout the duration of Bitcoin's rise, these online exchanges worked as a gateway of sorts into the crypto world. Considering how a small percentage of physical and online shops accept coin as payment, there's a need for members to have some type of interface between the economies of the altcoins and the real world. 
An online exchange such as Changelly has been fulfilling that need as one of the most popular platforms to trade the top altcoins. 
But the downside is that these standard exchanges are run by companies, meaning that they have employees that manage and oversee the interactions between users and serve as mediators of sorts when there is a dispute between members. They also collect a fee for trades and other types of transactions. 
As you can see, taking a cut of your hard-earned coin can be frustrating, as can some of the other disadvantages that come with using a standard exchange. Some members of the crypto community came up with the idea of disrupting the market by creating decentralized P2P exchanges, which aren't run by people. Instead, these exchanges operate using software. 
Making Trades on a Peer to Peer Exchange
The P2P software used will automatically connect sellers and buyers with each other, all based on the terms a member prefers. 
With a standard crypto exchange, a person who's interested in selling coin will specify the price they want to sell it at. These requests are also referred to as orders. The order is placed in a ledger known as the order book. When another member wants to buy coin they will either search for a good deal in the book or they can create a buy order if they don't find a good deal. With a buy order, the member will specify the exact terms they're looking for. The exchange will then match sell and buy orders based on price, whenever possible. 
As you probably know by now, Bitcoin transactions tend to take forever, with a minimum of at least ten minutes, up to a period of several hours. A fiat money transfer will often take longer, especially if you're dealing with an international order which can take several days. In order to speed up the trading process, an exchange will operate as an intermediary and settle a trade instantly, despite the fact that the transaction isn't complete. 
But a P2P exchange must operate in a different way in order to remove the need for a third party. 
So, instead of matching orders with orders found in the order book, the software will match members with the people behind the orders. This means, whenever a matching sell and buy order is found, the software doesn't immediately process the trade and instead connects the sellers and buyers, allowing them to handle the transaction on their own. 
However, a third party may still be needed in the event of case disputes, however, no human involvement from the exchange is needed for basic transactions. 
The software itself is perfectly capable of matching a seller and a buyer with each other. 
Pros and Cons of P2P Exchanges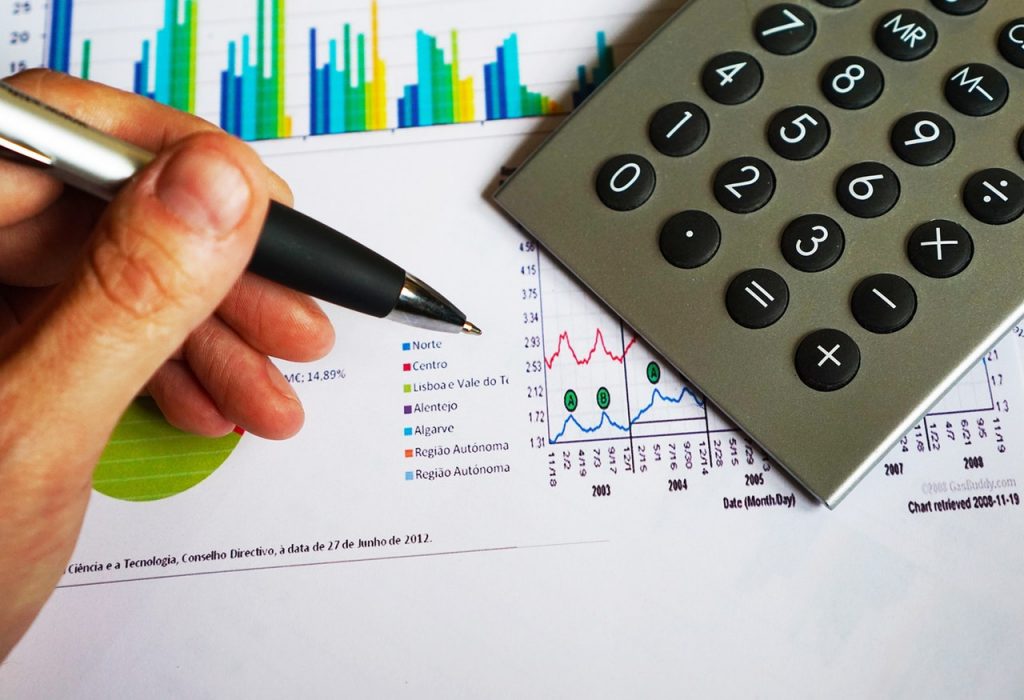 These exchanges are cheaper to use, provide a high resistance to transaction censorship, and are secure and private. 
Many advantages of this type of exchange are due to the fact that a single company isn't in charge of running the show. While a single point of authority certainly offers many benefits, such as faster trade times, it can also come with many of its own disadvantages as well. 
In terms of censorship resistance, a standard exchange is run by people who can potentially be exploited by governments. One example involves a huge issue with the People's Bank of China. In this case, the bank led a couple of the biggest exchanges in the country and froze all digital coin withdrawals for a month. Obviously, you don't want this to happen to you. 
A peer to peer exchange is basically invulnerable to government interference because there's no central point of authority that can be exploited. 
Affordable operations is another reason people make the switch to a P2P exchange. A traditional exchange is operated by people who must be paid for their work. With a peer to peer exchange, the software runs the show, so corporate overhead isn't even an issue. This results in very low fees for members if any. 
In the crypto world, privacy can be everything. Over the years governments all over the world have been able to successfully enforce KYC and AML regulations on standard exchanges. This type of oversight can force a company that runs an exchange to obtain as much information about their members as possible including sensitive information such as copies of a driver's licenses, passports, addresses, and more. 
Since a government is not able to impose those regulations in a peer to peer exchange, this means that a trade can be conducted in a private manner. 
For some, security is another reason to make the switch to a decentralized exchange. These exchanges don't hold coin for their users, they connect traders instead and allow them to handle their deals directly. Many traders find this option safer than having to entrust their crypto to a third party. If the only person with access to your crypto is you, then you don't have to worry about losing it or having it stolen, whether accidentally or intentionally. 
Additionally, since there is no government to impose regulations, trades are conducted in a more private manner. 
Are there any Downsides to P2P Exchanges?
This type of exchange isn't better than a traditional exchange in every area though. Lower liquidity, less intuitive interface, and longer trade times are just some of the disadvantages. 
Many of the flaws found with decentralized exchanges are caused by the fact that they're fairly new. 
These new exchanges have to deal with a variety of problems that a traditional crypto exchange doesn't. As an example, most of these P2P exchanges are directed at specific, smaller audiences and because of that, they often don't cater to beginners which is why many of these exchanges aren't exactly the most intuitive to use. 
Longer trade times is an issue that's going to take a while to fix. These longer trade times are caused by the manner in which a specific trade is made. A common issue involves a trader waiting around for fiat or Bitcoin transactions to be completed before the trade is considered final. 
This issue coupled with lower liquidity can be the reason that a peer to peer exchange isn't that in demand. A pro trader is going to want to use an exchange that has a reputation for timely deals and faster transactions. Currently, this type of exchange is typically only useful for buyers and sellers who are interested in the specific types of advantages a P2P can offer, such as the increased security, privacy, and payment options. 
Considering there isn't a central authority in charge, how can members prevent fraud from occurring? Quite simply put, many can't. Some exchanges will use a system that's rep based and will require obligatory deposits to be made for the duration of a trade. 
But the way trades are conducted in these exchanges tends to leave members very vulnerable to fraud. Payments in bitcoin cannot be refunded and are final, but fiat transfers are usually refundable. In some cases, a buyer can send a fiat payment, receive their coin, then request a refund, leaving the seller with nothing. 
In order to prevent this from happening, an exchange will introduce certain types of security features. Exchanges can require deposits before a trade begins, requiring both parties to deposit a certain amount of crypto. If all goes well, once the transaction is final the deposits will be returned to both parties. 
If a dispute occurs, the community will appoint an arbitrator who will hear both sides of the case and come to a decision. The deposits will then be used as compensation for the arbitrator's services and to compensate the victim of the fraud. A rep system for arbitrators is used to ensure that they're not able to abuse their powers. 
Other P2P exchanges allow buyers and sellers to meet in person to make a trade. This option can ensure the deal is final at the time of the deal. Obviously, this can significantly limit trade opportunities based on location, and may not be the best choice for traders and buyers who value their privacy. It can also be an unsafe option since you'll be meeting a new trader in person. 
What is Cryptocurrency Mining?
Crypto mining is a race to the finish. Bitcoin, the first decentralized coin, we released in 2009. Since then, many altcoins have made their appearance on the market. If you know the basics and you have the right setup, you can make a decent living with crypto mining, however, mining is now more competitive than ever. 
If you began mining way back in 2009, you probably earned thousands of dollars over the years. Or maybe you lost thousands of dollars. Bitcoin isn't the best coin for beginners to mine. Especially when you take into consideration the maintenance costs and the up-front investment. Basically, since there is so much mining competition these days for bitcoin alone, mining this particular coin isn't profitable. Typically, bitcoin is now usually reserved only for large-scale operations. 
Ethereum, Dogecoin, Litecoin, and dash are Scrypt based coins that are the best options for beginners. Considering the current Litecoin value, a beginner can earn anywhere from fifty cents to fifteen dollars a day with the use of consumer level mining programs and hardware. 
Dogecoin tends to yield less profit using the same type of hardware but it's becoming more popular every day. Dash is another coin that offers a decent return on your investment of energy and time. 
As more people flock to the crypto market on a daily basis, your choices regarding which top altcoin to mine will become increasingly more difficult and expensive as the hardware demands also increase. Basically, you'll be forced to take your earnings and make the switch to a coin that's easier to mine or bite the bullet and invest in top of the line mining hardware. 
Can You Make a Decent Income with Mining?
As a way to make a little extra cash every month, mining can be a great option. The coins we mentioned earlier are easily accessible for the beginner to mine, and it's totally possible to make around one thousand dollars in one to two years. 
But as a full-time job? The answer is no. Mining crypto is simply not a reliable way to make a living. The profit that comes with mining will only become significant when a person is willing to invest around four or five thousand dollars for a serious hardware setup. Even with the right gear, you may only make around twenty dollars a day, if you're lucky. 
Realistic Expectations
If your goal is to make enough money to supplement your income, you're probably better off buying coins as opposed to mining them and holding onto them in the hope that they'll jump in value sometime soon. If your goals are to make a few bucks and spend them online, mining can provide a slow way to do so. 
A smart miner will need to keep their electricity costs under eleven cents per kilowatt/hour and mine with a four GPU video card. This allows for a net of about eight dollars a day, however, this can depend on the type of coin that's being mined. 
But there are a couple of catches here. First, the upfront costs that come with purchasing the right gear including an expensive processor and graphics card may break the bank if you're on a tight budget, and it's going to take a while to make that money back. 
Next, how much you can anticipate making will depend on the market value of the coins you're mining, and considering this is a very volatile market, you can't know for sure how your coins will do in the near future. 
There's a small chance that the coin you've chosen will skyrocket in value next to bitcoin at some point. If that happened, then you might have found a sure way to make some serious cash in your spare time. But considering there are currently so many up and coming coins on the market these days, it's almost impossible to predict which coins to mine that can end up making you some serious cash. 
If you do decide mining coin, start off as a hobby. 
How Mining Works
We'll focus primarily on Scrypt coins such as Litecoins. When you mine coins you're essentially providing bookkeeping services for the crypto network. Basically, mining is a twenty-four hour a day, seven day a week computer accounting that's referred to as transaction verification. A miner will receive a small reward for their services by receiving a fraction of coins every two to three days. 
In order to mine coins, you'll need the following:
A digital wallet. This is a password protected program that will store your earnings.
You'll also need a membership to an online mining pool. Mining pools consist of miners who combine their computers in order to create income stability and increase their profitability.

 

Mining software package

 

Reliable internet connection

 

Hardware setup location

 

Custom-built or desktop computer designed for mining. You can choose to use your current PC, to begin with, but you won't have access to your computer when the miner is running, which is why a serious miner will have a dedicated, separate computer for this specific purpose. Never use a laptop for mining, they're simply not powerful enough to handle mining and can't work fast enough to generate income.

 

ASIC chip or ATI graphics processing unit.

 

Cooling system, such as several fans to blow across your mining PC. Mining takes a lot of power and can cause your PC to run hot.

 
In addition to the gear we just mentioned, you also need to have a strong desire to earn. You also have to be willing to learn and plan on spending plenty of timing reading as there are always new techniques and ongoing technology changes to learn that are designed to optimize mining results. 
A successful miner will spend hours a day studying the best ways to improve and adjust their mining methods in order to get the most out of their system. 
If you want to learn more about crypto mining and how to make the most coins, click here to read our CryptoCurrency Codex review, which includes an extensive course on crypto mining. 
Utilizing A Crypto Exchange
The best cryptocurrency exchange should have a good rep, a friendly user interface, and it should allow you to put the coins you've earned from mining or trading to work. Each of the exchanges we've reviewed received plenty of positive feedback in the crypto community, whether it was due to their low fees, their top-notch security or excellent customer service. 
As you can see, the world of crypto can be both exciting and overwhelming. You have to figure out how you can make the most coin, whether it's from mining or trading, or whether the coin you have is worth holding onto in a market that's incredibly volatile. 
Whichever method you decide to use to make it big in the cryptocurrency world, you'll need to use an exchange that meets your mining, buying, selling, and trading needs.
But, bottom line, the best cryptocurrency exchange is one that you can trust.
Summary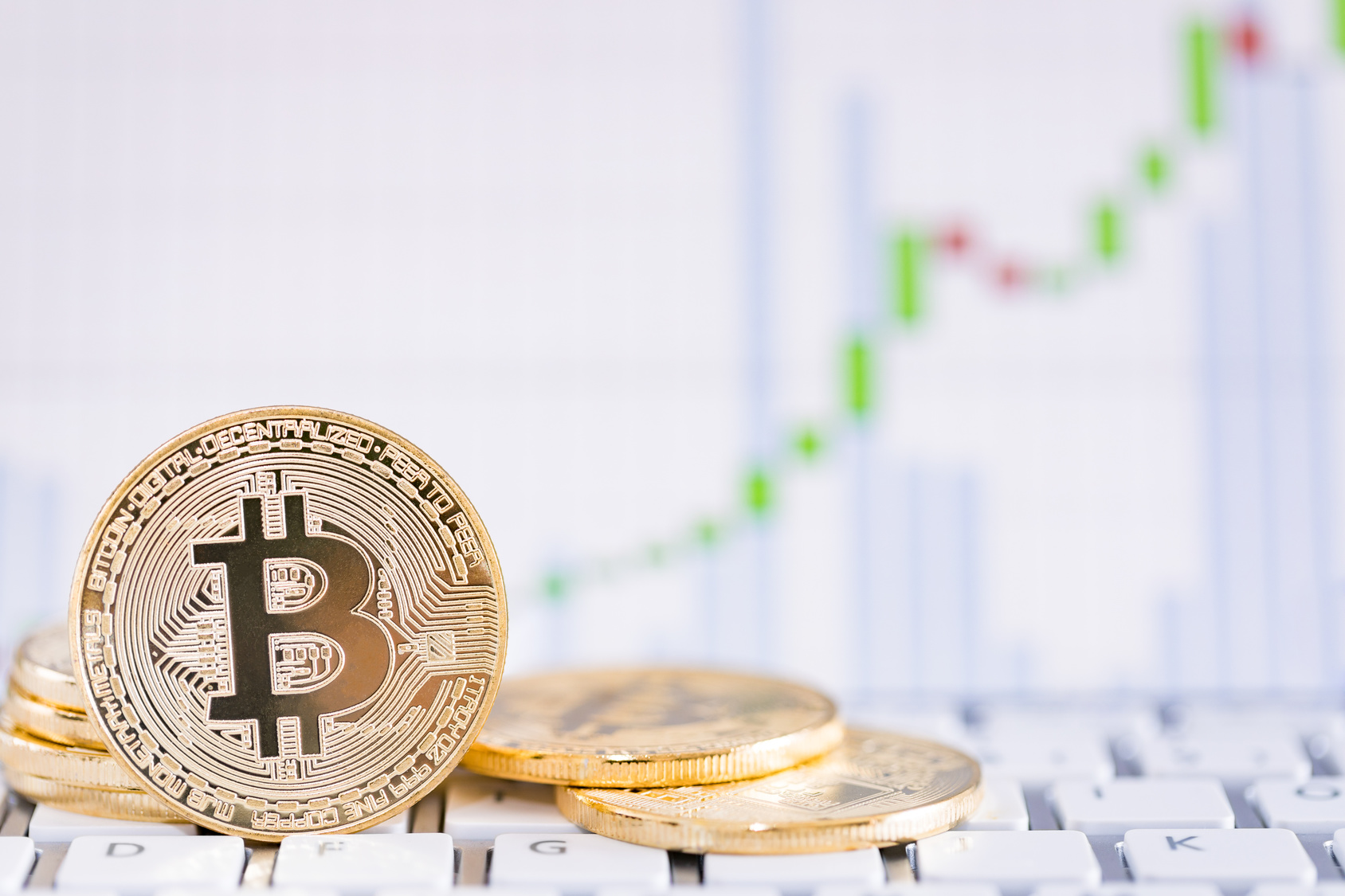 Article Name
The Top 8 Best Cryptocurrency Exchanges for Bitcoin
Description
Learn more about the leading cryptocurrency exchanges in the industry, find out which exchange offers the lowest fees, and the best security and extras.
Author