Based in New Zealand, Cryptopia is a trading platform and cryptocurrency exchange. Founded by Rob Dawson and Adam Clark, this exchange is designed to facilitate the trading, selling, and buying of pretty much any type of digital coin. 
This exchange has built a rep in the industry as the go-to place for the top altcoins. 
Exchange Overview
This is the perfect place for beginners who are looking to sell or purchase coins or buy or sell anything with coins. Users can even trade new coins of their own creation. 
More than just an exchange, Cryptopia launched in 2014 and is a trading system that's focused around digital currency. The exchange focuses more so on user experience as opposed to just being another exchange that allows users to buy coins at a price that's set by other users. 
This site also offers a fully functional online store where people can buy anything ranging from cars and headphones, to gift cards and electronics. 
Additionally, coins can be transferred between users free of charge, as it's being passed through the exchange instead of along the blockchain. A member is also allowed to create an auction where they can turn their coins into real services or items. This exchange is totally a person to person exchange. This means that members will purchase coins straight from other members. They can potentially find some really competitive prices however, beginners should keep an eye out for bad offers and sellers. 
User Interface
Both beginners and seasoned traders will find a number of features very useful.  
The arbitrage feature allows you to see the prices of coins that are listed on other popular exchanges such as Changelly. This is a great idea that will help buyers, sellers, and traders pick out the best value for money listings, allowing them to make a more informed decision. With a couple of clicks, the member can compare bids and ask prices from four different sites. 
The Cryptopia marketplace allows members to sell anything, anywhere in the world, to anyone. 
Paytopia is an easy place to purchase the services and features offered by the exchange including a variety of promotional tools that can be used with their listings. 
The coin info page provides members with up to date info on over five hundred coins that are being traded on the platform. 
Get Verified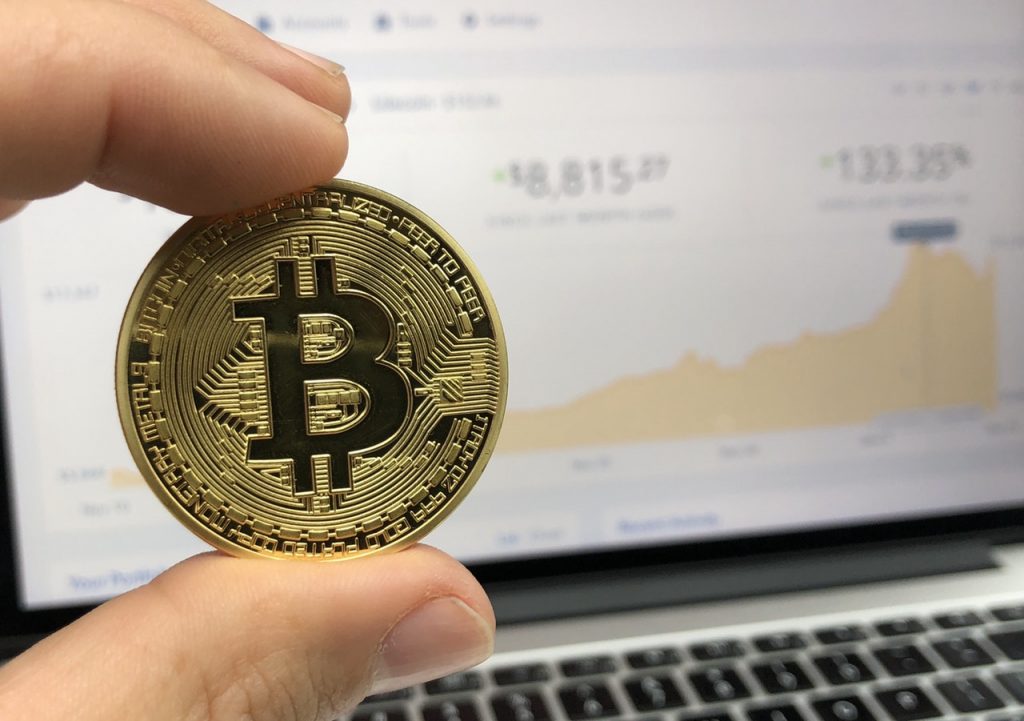 The first step to using this platform is having your account verified. There are a few stages in this process. The first stage involves verifying your email address. With this verification level, a user will have a daily withdrawal limit of five thousand dollars. 
The next stage offers a fifty-thousand-dollar withdrawal limit, however, for this stage, the member will be required to provide their country, zip code, state, city, gender, date of birth, full name, passport, and a selfie holding their passport or driver's license. 
With the third stage, the member will need to provide all of the above information in addition to a written statement regarding why they need a higher than average limit, and a selfie with their username for the site, handwritten. 
Safety
This exchange uses an HTTPS security certificate. The Cryptopia team ensures their exchange uses all of the necessary safety precautions. However, they also warn users that their information is not one hundred percent secure. In order to improve site security, Cryptopia recommends using the two factor verification process, which is also a requirement for the highest level of verification.
If you want to use the two factor verification you can visit the Paytopia section of the site and purchase a 2FA device.
Customer Service
Unlike other major crypto exchanges, Cryptopia's customer support team is a little easier to get ahold of. You can contact customer support via social media, by visiting the Cryptopia forum, email, or via chat. You can also send support tickets if you have a specific issue such as reporting a glitch or you need to request a bank transfer.
A World All its Own
This exchange can be used by anyone with a verified account. It also operates worldwide, with no exceptions. However, this exchange only supports New Zealand dollars. New Zealand residents who have their identity verified will be able to link their bank accounts. 
Traders who prefer a more traditional exchange may not appreciate the innovative services and trade options this exchange offers. 
Beginners may also have issues learning how to identify a good trade from a bad one since this is strictly a person to person trade platform. 
If you're a newbie we recommend reading our review on the Cryptocurrency Codex, which is a program for new and advanced crypto traders, buyers, and sellers. 
Fees
There are a couple of fees that you'll encounter on this exchange. 
The fees for transferring coin from one wallet to another will depend on the type of coin being transferred. 
Transfer fees will also apply when you take crypto and New Zealand dollars out of your account. When withdrawing coin, you're basically transferring the coin from the platform's wallet into your own, which also comes with a transaction fee. 
However, there are no fees for transferring coins between users, since the coins will remain in the exchange. 
Arbitrage Services
This service will keep you informed of the top altcoins listed on other leading exchanges. This type of information will help you to make an informed decision, allowing you to make the most profitable trade possible. This type of monitoring can also be helpful if you're interested in altcoins that aren't very popular.
The site will also keep you in the loop with current information regarding the coins that are traded on the exchange. You can also view network information, algorithms, overall rating, listing status, connection number, block height, and wallet status.
What is Paytopia?
These products and services are offered exclusively by this exchange. The services include a variety of promotional tools that are designed to help make your listings more visible. These services can be paid for with Dotcoin. You will also have the option of signing up for a monthly Paytopia subscription.
Cryptopia Lottery
Did you know this exchange has its own lottery? If you participate you can win the monthly or daily lottery. The lottery offers 1st, 2nd, and 3rd place prizes.
Cryptopia's Very Own Mining Platform
Cryptopia has their very own mining platform that's called Mineshaft. This platform will work with a variety of coins and supports an impressive range of miners such as ASIC, CPU, or GPU mining. This is a great platform for the miner who will enjoy the streamlined interface and the site's overall versatility. Not many exchanges offer their own dedicated mining platform, which is one of the many reasons this site stands out.
Who Can Use Cryptopia?
Anyone can use this exchange, regardless of their geographic location, just as long as they have their account verified. However, you should keep in mind that the site only uses New Zealand fiat since this is where the exchange is based.
Funding Your Account
Funding your Cryptopia account is pretty simple. Once you've signed in, click on the symbol for bitcoin. Inside that menu click on the deposit icon. This then takes you to the page where you can choose an altcoin. The system will automatically generate a deposit address, which is what you'll use for each and every deposit.
Trading
In order to begin your new trading career you need to have your account verified.  Once you've signed up for your verified account you'll be ready to roll. To begin, click on the exchange tab to browse pairs or if you have a specific coin in mind, enter it in using the search box. Once the results pop up you can see any of the existing orders that match what you're looking for.
Get Rewarded
The site's reward bot will reward users when they complete certain actions. All of the rewards have a random amount and type of coins, which you'll get for completing tasks within a specific time frame. Some of the actions that you'll get rewarded for include voting, tipping, making a trade, mining, chatting, finding blocks.
Cryptocurrency Options
This exchange supports an endless amount of coin types, with the figures growing almost daily. There are well over five hundred coin options to choose from, so finding support for leading coins will be a breeze. You'll even have an easier time of finding less popular coins, which is a huge selling point for many traders.
Pros
Very user-friendly
Innovative trading options
World coverage
Cons
Only accepts one currency
Person to person trades
Cryptopia Conclusion and Rating
Crypto Vetter.com Product Rating: (4/5)
The Cryptopia cryptocurrency exchange offers members a wide variety of unique services. The exchange offers more altcoins than any other platform and some other innovative services including an online store where members can purchase items using altcoins. Cryptopia has really managed to create a world of its own. While some users will love it, others will hate it and opt for a more traditional exchange. We gave Cryptopia a rating of four out of five stars.
Checkout Cryptopia Here!
Summary
Reviewer
Review Date
Reviewed Item
Cryptopia Cryptocurrency Exchange
Author Rating