The Word altcoin is merely an abbreviation for bitcoin alternative. These coins are considered an alternative to bitcoin because most hope they can improve upon the bitcoin design or replace it entirely. Since bitcoin was the first cryptocurrency, many developers believe that they can create a coin that's bigger, better, and more versatile.
There are literally hundreds of altcoins to choose from, with more popping up every day. Most of these coins fall flat and are nothing more than a poor bitcoin clone. Only certain characteristics have been changed such as the hashing algorithm, distribution method used, or the transaction speed.
On average, these coins only tend to last three to six months before they disappear from the market. The best altcoins, such as Ethereum or Litecoin are the exceptions. Our guide to the top ten altcoins will show which altcoins you should invest in, why, and where to buy.
Key Takeaway: Before you invest in altcoins do your homework. Trust only in the coins that have proven themselves over the years, the coins that are actually able to compete with bitcoin. There are many coins that can disappear overnight, taking your money with them. Our list of the leading altcoins is definitely worth a second look. These reputable coins are leading the market. But which one of these coins will finally trump bitcoin is anyone's guess.
Why They're Flooding the Market
Not all altcoins are merely overnight sensations that will quietly disappear. Some altcoins actually experiment with the type of useful features bitcoin doesn't offer. Some leading coins offer a platform designed for entirely anonymous transactions. Some will use the bitcoin blockchain in order to secure their platform, and others offer impressively fast transaction times.
Many diehard bitcoin enthusiasts feel that the altcoin will never survive because there will never be a coin that can rival bitcoin. The biggest goal bitcoin has is being decentralized. The flood of altcoins further decentralizes the crypto market. Additionally, these coins also allow the developers to experiment with unique features. If most of the traders and investors dropped bitcoin in favor of a coin that offered better features, bitcoin would then be forced to adopt the many features buyers and investors are looking for.
Investing in Altcoins
Investing in altcoins can be very risky considering how volatile the market is. Even bitcoin isn't very stable. However, altcoins are much more volatile. They're actually very prone to price manipulation since they have such low market caps. Major players in the game will buy all the altcoins they can, selling them off for huge profits. This usually hurts beginners who haven't done their homework and are ignorant to this pump and dump method most whales are notorious for. This trading strategy is usually the end of that specific altcoin, as its price rapidly drops.
In order to prevent losing a lot of money with these trading tactics, go with an altcoin that's been around for years, one that has an excellent reputation in the market. There are many debates regarding which altcoin will take the lead.
Where to Buy Top Altcoins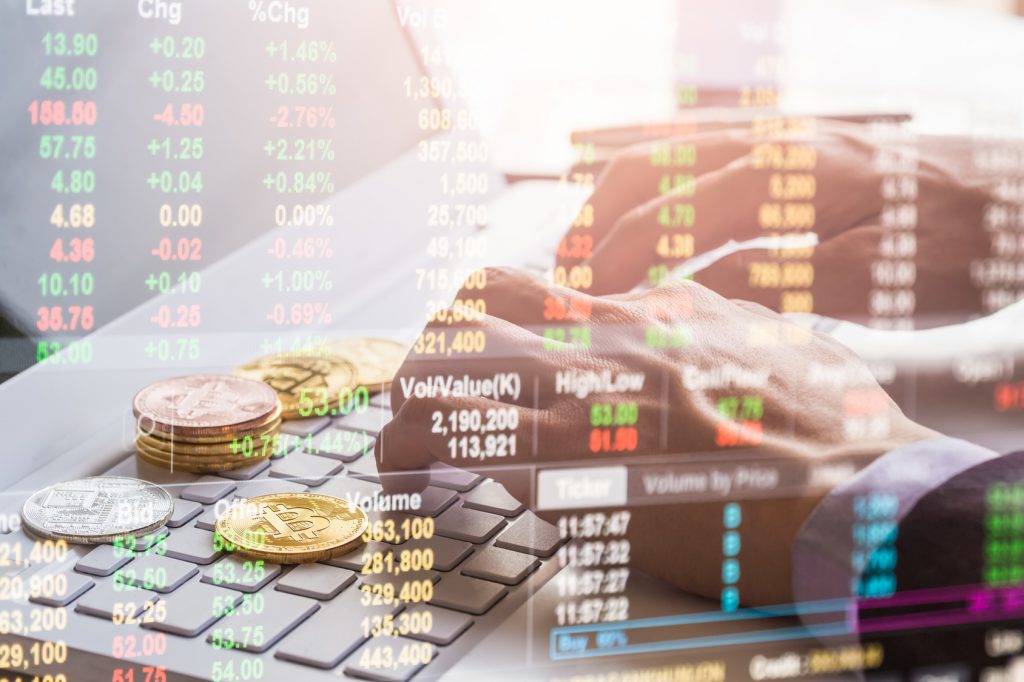 Like with bitcoin, you can purchase altcoins from the best cryptocurrency exchange. One of the best options is Coinmama, which primarily deals in bitcoin and Ethereum. Most exchanges will use bitcoin as an intermediary. This means, if you currently don't own any bitcoin then you will have to purchase some before you're able to buy any altcoins. Considering the high price of bitcoin, this can be a major drawback for beginners with a small trading budget to work with. However, you can get around this easily by going to a crypto exchange that deals only in altcoins.
Many of these exchanges will allow you to do just that, switch one cryptocurrency for another such as changing dogecoin to bitcoin. While other exchanges, such as peer to peer exchanges will allow you to trade with private sellers at competitive prices.
Another way to get more altcoins is to accept them as a form of payment for services.
Market Worth and Fluctuation
As we've mentioned, altcoins, in general, are different from bitcoin in many ways. Some types of altcoins may have a new and innovative distribution method that makes it a more popular choice than others, some will have easier proof of work mining algorithms, while others will not rely on proof of work at all. There are also coins that have a more versatile programming language or those that serve a specific use that's not monetary related.
There are many coins that may sound like they offer something useful but don't, these are the coins that will typically disappear seemingly overnight. There are others still that are mainly used online as a form of tipping currency.
If you're looking at altcoins as an investment option, doing so without researching the coin, it's history, and how it has been playing out in the market, can be very risky. The value of these coins is ultimately tied to the value of bitcoin, so when bitcoin goes down, the value of these altcoins skyrockets. However, in some instances, when the value of bitcoin goes down, the value of altcoins can dip as well.
Below you'll find a list of the top ten altcoins on the market and what makes them the leading competitors for bitcoin.
Bitcoin Cash
Back in 2017, when bitcoin's blockchain implemented the Seg Wit scaling solution, something major happened. This event began as a disagreement among miners with didn't agree with this upgraded version of the blockchain. These miners decided to create a fork of the blockchain in order to create BCH, or bitcoin cash.
So, how is bitcoin cash different from bitcoin? The bitcoin cash blockchain simply allows for larger block sizes, which results in lower transactions fees and a much faster transaction time. Since its creation, bitcoin cash has seen a significant rise, going for thousands of dollars per coin.
Ether
Considered another leading altcoin, it's a digital currency of the Ethereum network. This network is classified as an open source ledge platform and it allows users to create decentralized applications and smart contracts. However, this altcoin isn't meant to be used to buy goods or services like dogecoin or bitcoin cash. Instead, this altcoin is what powers the Ethereum blockchain and it's designed to be used by developers and companies who are building new apps on the Ethereum network. Basically, it works as currency for that specific network. This coin has also increased in value since traders have taken notice of the potential of decentralized applications and smart contracts.
Ripple
The native currency of the Ripple Network, this altcoin allows financial institutions to make impressively fast, lower international and domestic payments. Ripple can be used to pay for the Ripple Network transactions fees and has to be stored as a reserve in any digital wallet used within the Ripple Network. To date, ripple has a market capitalization of more than forty billion dollars.
Litecoin
One of the first altcoins to hit the crypto market, Litecoin launched back in 2011. The biggest difference between Litecoin and bitcoin is that Litecoin has lower transaction fees and an overall faster transaction time. Since Litecoin has become a popular alternative to bitcoin the price has been driven up to impressive highs.
Dash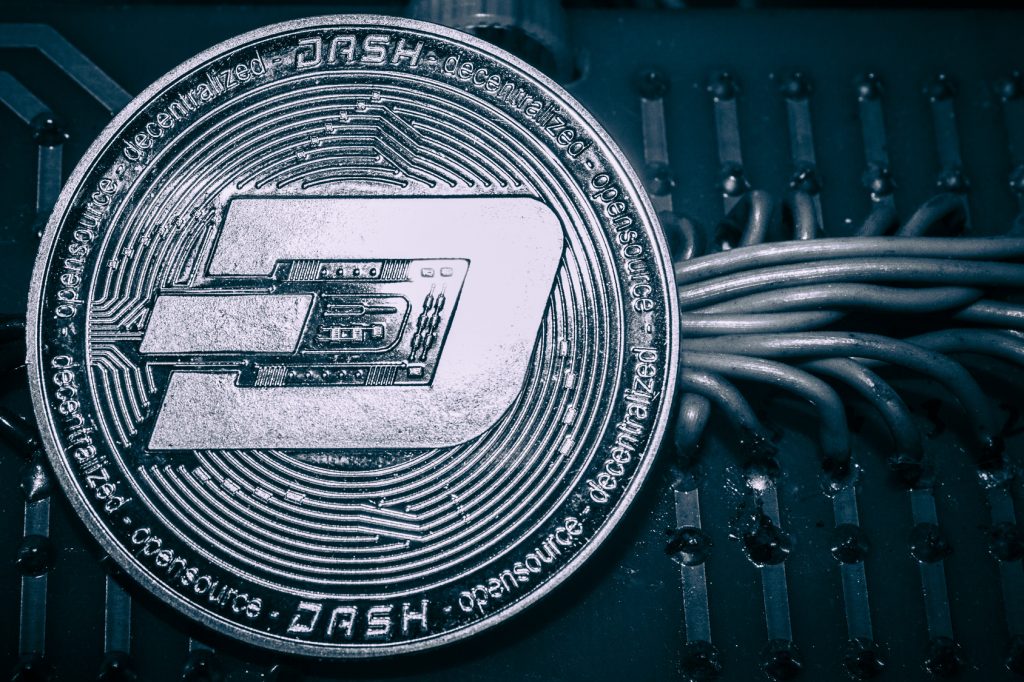 Due to its private transaction and instant transaction capabilities, Dash is now one of the leading altcoins on the market. This altcoin allows users to instantly send money and the transaction itself is basically untraceable. Compared to bitcoin, the transaction fees are also considerably lower.
Zcash
Zcash is an open source, decentralized altcoin that first made its appearance back in 2016. This altcoin offers selective transparency regarding transactions, and generally a higher level of privacy that many altcoins don't. The shielded transaction options the coin offers allows the content to be encrypted via zk SNARK, which utilizes a type of advanced cryptographic technique.
Monero
This altcoin is untraceable, private, and secure. This open source coin dropped in 2014 and quickly shot to the top. The creation of Monero was totally community driven and donation based. This coin allows for total privacy using ring signatures, a special technique that presents as a group of cryptographic signatures that include one real participant. Since all of the signatures appear valid, the real signer cannot be identified. However, since this type of currency is completely private, it's often utilized by criminals for illegal activities. Regardless of whether this coin is used for illegal or legal purposes, the fact still remains that the coin has introduced the market to innovative technological advances.
Dogecoin
While many feel that dogecoin doesn't have what it takes to really compete with bitcoin, it's a coin that many new investors have taken an interest in. Dogecoin is widely used for internet tipping. This means that many sites pay in dogecoin for completing tasks or purchasing certain items, watching a video, or completing a survey.
Neo
Created in 2014, compared to many altcoins on our list, NEO is one of the oldest. This altcoin is the largest altcoin to emerge from China and is also referred to as the Chinese Ethereum because it uses smart contracts as well.
EOS
This is a fairly new altcoin that launched in 2017. This coin was created by the founder of Bitchares, a popular crypto exchange. This coin is designed after Ethereum, which means it offers a platform that developers can utilize to build decentralized apps. However, this coin is important for many other reasons. Bringing in a total of four million dollars, EOS is one of the most profitable new altcoins currently on the market. This coin also offers a proof of stake mechanism that can offer better scalability compared to competing coins.
Another Up and Coming Altcoin that's Worth a Mention
Cardano was created by one of the co-founders of Ethereum back in 2017. It's said that this altcoin possesses all of the benefits of Ethereum and other altcoins as well. It also offers a platform for smart contracts and shows promising scalability. If you've spent any time on a crypto exchange, then you may have noticed how expensive international payments are. Cardano hopes to solve this problem. International transactions can also take several days, but with Cardano, it's accomplished within a matter of seconds.
Are Altcoins A Smart Investment?
What beginners and even seasoned traders need to realize is that bitcoin isn't perfect. While the system is indeed powerfully designed, it's the first cryptocurrency that is widely used, which means there are definitely some bugs that need to be worked out. As it continues to grow, we continue to see challenges and problems that the developers were unable to predict during the design phase. Many new coins have been specifically designed to remedy these issues.
Investing in bitcoin is not a sure thing, which makes investing in altcoins even riskier. But buying altcoins can be profitable and fun. The key here is learning how to invest wisely. Doing so will involve investing only small amounts of money in your wide reaching portfolio. Based on our list, you can choose from the ten leading coins that have the best chance of success for the long-term.
Final Thoughts
In terms of popularity, user base, and market capitalization, bitcoin continues to dominate the market. However, the top altcoins such as ripple and Ethereum are being utilized mainly for enterprise solution and their worth continues to rise daily. It appears that cryptocurrencies are here to stay, but how many coins and which altcoins will survive to the end amid the hundreds of coins on the market and the fact that more and more appear daily is anyone's guess.
But if you want to take a chance on altcoins, we recommend sticking with one of the coins in our top ten list. These coins have something more to offer the investor and trader, have a solid reputation in the market, and are sure to rise in the very near future.
Summary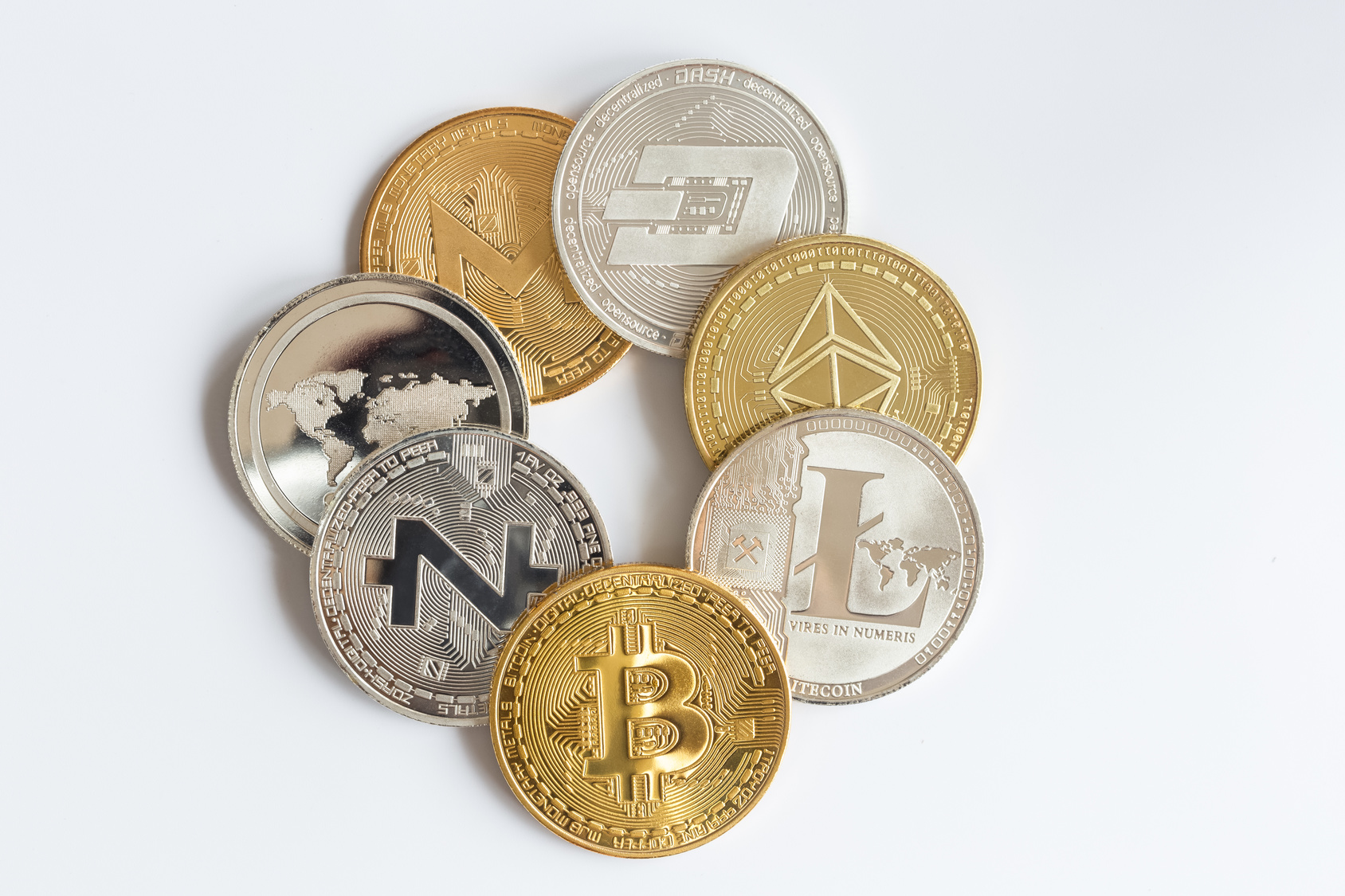 Article Name
The Top 10 Altcoins You Need to Watch in 2019 and Beyond
Description
Get an in-depth look at the top ten leading altcoins to keep your eye on this year, find out how each one differs from bitcoin and why you need to buy now!
Author