Converting one type of cryptocurrency for another is easy enough if you choose a cryptocurrency exchange that offers reasonable conversion rates. But often, people convert their coins for the wrong reasons or don't know how to shop around for the best deal. Our guide discusses how to convert dogecoin to bitcoin and the reasons behind converting your altcoins to bitcoin. But is converting your altcoins to bitcoins a smart move?
Of course, our instructions regarding altcoin to bitcoin conversion can vary from exchange to exchange, but ultimately, the process is the same.
We'll also cover the cryptocurrency exchanges to check out and which ones specialize in altcoin conversion.
Key Takeaway: Most traders recommend trading in altcoins for bitcoin, however, this isn't the best choice for everyone and will ultimately depend on your portfolio and the altcoin you want to convert to bitcoin. Additionally the process of converting altcoins to bitcoins is a fairly simple, straightforward process, however, beginners will appreciate this in-depth look at the process once they're finally ready to ditch their altcoins for the leading cryptocurrency.
Read on to learn how to convert altcoins and why you may want to hang onto them instead of cashing them in for a small share of a bitcoin.
Conversion Guide
While each cryptocurrency exchange is different, the process of converting one altcoin for another is pretty similar. If you want to convert your dogecoin to bitcoin, your first step is signing up with a cryptocurrency exchange such as the LocalBitcoins cryptocurrency exchange.
Once you've signed up, you'll need to go through an account verification process and sign up for a digital wallet. Most exchanges require you to initially store your coins in their exchange specific wallets. You don't have to keep all of your coins here, this is mainly for the sake of selling, trading, or converting coin. Additionally, considering some exchanges have suffered cyber-attacks, storing your coins in an exchange's digital wallet isn't the smartest idea.
Once you're ready to convert your dogecoin to bitcoin, head to the trading section of the site. Using a dropdown menu, choose the appropriate altcoin that you want to convert to bitcoin. In this case, we're converting dogecoin. Once you've selected the altcoin use the other dropdown menu to choose the coin you want. Once you've chosen bitcoin it will display how many bitcoins you'll get with this conversion, based on how many dogecoins you have. Obviously, you won't get back as many bitcoins since one bitcoin is worth way more than one dogecoin. We won't mention current share prices here since this volatile market is constantly changing.
Some exchanges will allow you to see the current exchange rates on a number of other exchanges. Peer to peer exchanges will also have a variety of price points for this type of conversion. If the exchange you choose offers this feature, then click the view offers button. This will display the current exchange rate for this specific conversion. At this point, you may see a better offer on another exchange or the current exchange you're using may have the best offer.
After you've made your selection you'll need to enter in your digital bitcoin wallet address. Once the order is complete this is where you'll receive your coins. Before you receive your bitcoins you'll need to send dogecoins. Once the exchange receives the altcoins they will then begin the bitcoin conversion.
And that's it.
If you're not signed up with a cryptocurrency exchange, click here to view our cryptocurrency exchange review guide, where you'll find a list of the leading exchanges and information regarding what to look for in a reputable exchange.
Should You Convert Your Altcoins to Bitcoins?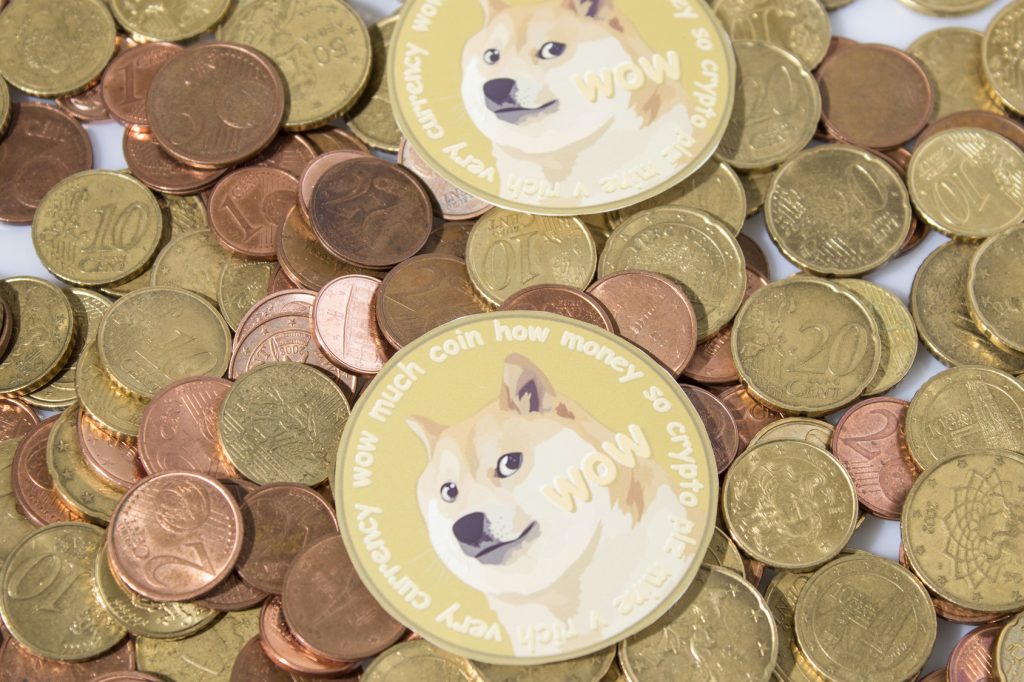 Now that you know how to convert your altcoins to bitcoins, should you? If you want to exchange Litecoin to bitcoin in order to diversify your portfolio, or you're doing so because you want to stick to a more stable cryptocurrency, then you aren't alone. Many traders recommend converting altcoins to bitcoins because bitcoin is considered a more stable coin, however, the market itself is extremely volatile. Considering more and more new altcoins seem to be popping up every month, the future of bitcoin remains uncertain.
Because bitcoin was the first cryptocurrency ever, many altcoin developers have a goal to make their coin better than bitcoin by correcting the mistakes creators made during bitcoin's development.
Additionally, coin conversion in order to diversify a portfolio can also be a smart move in the event that one coin outperforms another. However, choosing the right altcoin is never easy.
With hundreds of new altcoins introduced to the market each year, it's clear that cryptocurrency is here to stay. Currently, there are more than twelve hundred coins to choose from. Because of this, selecting the most profitable coin in the long-term and short-term isn't exactly simple. Most traders ask themselves if they should use their bitcoin to purchase top altcoins in the hope of getting back a bigger return on their capital. Other traders argue that if you have bitcoin you should hold onto it since bitcoin is believed to surpass every altcoin and will continue to do so in the future.
Overpriced Cryptocurrency
Any type of tradable asset has two values: true value and speculative value. The latter arises when people consider that specific type of asset as more of an asset for the future in the hope that the price will continue to increase. However, with monster coins such as bitcoin, you can't really predict that it will continue to rise in price. As it stands no one really knows what the future of bitcoin or cryptocurrency will be. Currently, cryptocurrency is mainly used for investment purposes. This alone makes most beginners hesitant to invest big in bitcoin.
Instead, for many, altcoins seem to be the safer investment option and one that's much more affordable.
Compared to bitcoin, most altcoins including dogecoin, are trading at very low prices. This means that there's a lot of growth potential if you invest now. As an example, if there are several different altcoins that are trading near one dollar and you decide to invest in one of them and they end up succeeding as a leading altcoin in the future, then there's a good chance that the price will eventually reach one hundred dollars a share, essentially multiplying your investment several times over. If you invested in bitcoin today, with its price around four thousand dollars a share, then if it crashes in the future, it can easily wipe out a major chunk of your portfolio.
Are Altcoins the Future?
Unlike bitcoin, altcoins are easier to mine. Although you now have to have a special dedicated setup to mine any type of coin, making money through mining is much easier to do with altcoins than it is with bitcoins.
It's hard to predict which altcoins will take the number one spot in the future or even whether the altcoin that's going to outperform bitcoin has already been created or whether it will be created in the future. But most investors and traders believe that an altcoin will take down bitcoin at some point. The key is doing research to learn exactly which altcoins are going to survive and thrive and which coins are going to disappear overnight.
If you'd like to learn more about the leading altcoins on the market, click here to check out our extensive guide on the top ten altcoins.
Before You Invest In Bitcoins or Altcoins
Before you convert dogecoin to bitcoin, do your research. You should focus on investing in coins you believe have a long-term future. Invest in established coins. If you're new to investing, diversifying your portfolio by investing in multiple altcoins can be a little risky. We recommend choosing one cryptocurrency to invest in and worrying about diversifying only once you feel confident that you know how the market works.
Spend time learning about the history of the crypto market. The market is open seven days a week, twenty-four hours a day. The busiest times usually occur when the volume is lower early in the morning. Sometimes the market can go down to eighty percent, or as high as four hundred percent. At times a specific coin will do nothing for months at a time. This type of unpredictability can make it hard to get a feel for how the market works. There are times when altcoins are up and bitcoin is down and times when bitcoin is up and altcoins are down. It's very unusual for everything to be up, however, when it does occur, it doesn't last for very long.
Only experience and researching the market can prepare you for the rise and dips in the market. Most beginners tend to sell off their altcoins at the first sign of trouble, however, a pro will tell you learning patience and not trading with emotions is the first step toward a profitable future in the crypto market.
Summary
Article Name
How to Convert Dogecoin to Bitcoin: Saving For Your Future
Description
Learn how you can easily convert altcoins to bitcoin and why many traders and investors these days are recommending holding on to your altcoins for the future.
Author